Warm and Fashionable Winter Favorites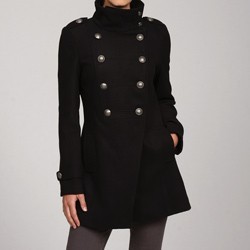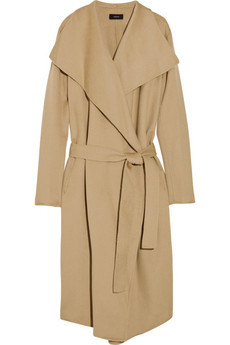 The winter months are here and bundling up goes beyond being tedious, but has the potential to turn into a fashion disaster. Walking around looking like a yarn ball is never appealing to the eye.
But be of good cheer—you can stay warm without sacrificing your fashion dignity!!
Below I pose some options for classic winter gear. When paired together you don't loose the "chic factor" due to the "wind chill factor."
#1 Classic Winter Coat –
Everyone needs a classic winter coat. When picking and choosing this staple, I advise you to steer away from being too trendy. You save a pretty penny by finding a coat that is flattering on you and a compliment to every piece in your wardrobe.
One thing I will credit my father for in my wardrobe is enlightening me with a fashion gift that has kept on giving-- my camel colored cashmere blend trench coat. The reality is when its cold you can always get colder, staying warm can be difficult, so when investing in a coat, GET A COAT, not a mini leather jacket.
The trench, pea coat or military silhouettes can all be considered winter coat mandates; you have options in length: a short version, mid-length, or full-length.
Go with a color that isn't full of pop; a neutral, classic black or navy is sincerely your best bet. This purchase should have fashion longevity in your closet so you want to make sure that if you're wearing something that pops underneath you're not a walking fiesta all the way around. Additionally, I suggest trying to find a cashmere or wool blend. These will be your warmest choices.
#2 Accessories –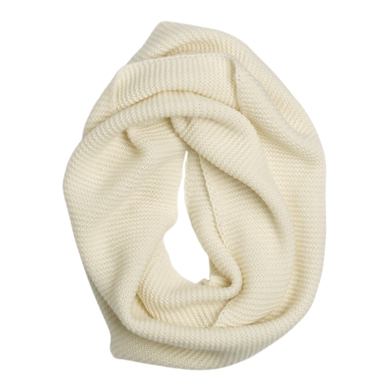 This is where you have the leisure to open up your pattern horizons and get more creative. You can pick up cool scarves inexpensively, so buying two or three to have some variety is not a bad idea. Patterns that never go out of style include animal prints (preferably leopard), stripes, floral or simply a bright color. Don't rule out being traditional, either staying neutral or with a classic black-- these always work.
Look into the new scarf concept by getting a connected hoop scarf-- they have no end. They are designed to be able to be worn layered around your neck a couple times and may even double as a slight head covering.
Hats and gloves are pretty self-explanatory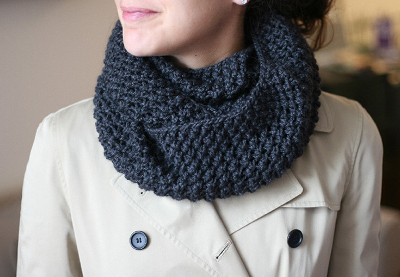 -- stay neutral or classic if you are choosing a patterned scarf. Sometimes you can mix and match as long as one pattern is more demure then the other, for example a striped knit hat with a floral scarf and classic black gloves. Make sure there is a parallel color in all three tying them together.
#3 Boots –
Last but not least, get a trendy snow boot or bootie-- yes I said it--trendy! Snow boots can be so boring and ugly, but designers are now creating adorable snow, sleet and rain-friendly boots. Some are cute enough to wear inside!
This winter don't let the weather cramp your style-- let it enhance your style aesthetic. Until next time my little snow Queen's.
Style, Love and Have a Happy Fashionable Holiday!!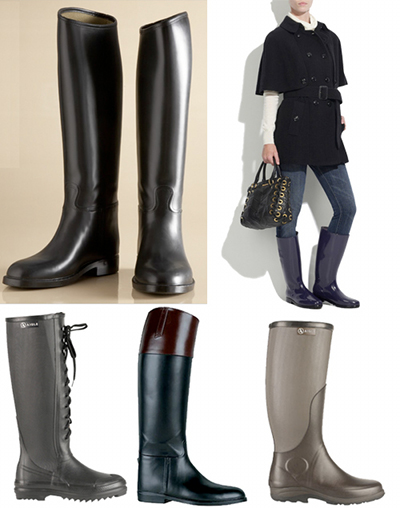 Copyright © 2008-2015 Evie Phillips
Read more about the writer: Evie Phillips
---
Post Your Comment...
---