< Back to Poems & Creative Writings
Love's Desire
February is the month we celebrate our love for that certain individual we esteem as most important in our lives. Above all, the most important person in our lives should be Jesus.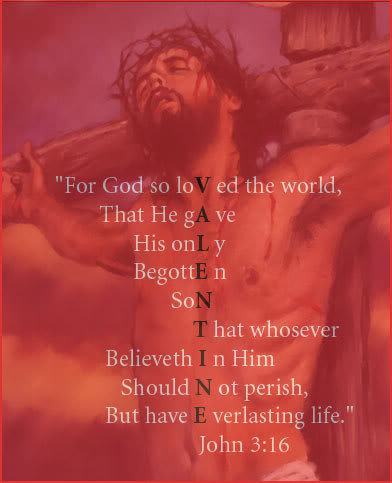 I come as the Bridegroom
Bearing gifts for my beloved;
Oil for your lamp that you might be ready,
It will light the way to me.
Fullness of joy that is unspeakable and full of glory,
Peace that passes all understanding.
Goodness that shall follow you
All the days of your life.
Mercies that are new every morning.
Forgiveness and restoration,
These are just a few of the
Treasures I desire to give you.
I draw you into myself
With an everlasting love
I will love you throughout eternity,
And nothing shall separate me from my bride.
The proof of my love
Comes in the form of death;
For while you were yet a sinner,
I died for you.
Love saw me through the pain of it all;
True love overshadowed the scourging;
Pure love bore the weight of the cross
Dying love swallowed death in victory.
Victorious love stands at the door and knocks.
Won't you open the door and let Love in?
I have paid the price for you, my betroth,
Will you come when I call?
Note: My first book, "From the Heart of a Woman," has just been published. It is a book that is taken from my prayer journaling over a period of years. It is a compiling of love letters and poems that I have written to my Lord. My letters and poems are conversations with Jesus, and I have included some of His responses to our conversations. They too are written in poetry. The poem here is included in my new book. If you would like a copy of the devotional book, "From the heart of a Woman," please click here to request a copy for yourself.
Copyright © 2008-2015 Sylvia Hensel
Read more about the writer: Sylvia Hensel
---
Reader Comments...
2012-02-11 15:41:58
"Dear Sylvia, How beautiful are your letters and poems, because they truly come from a heart that Jesus has consecrated unto Himself and branded for LOVE to bless and draw others to Himself! We are kindred spirits and sisters in the Lord because we both love to prayer journal with our precious Lord and Lover of our soul. Congratulations on your first book! You inspire me to get moving to finish mine, get it published, and out there for God's glory. I highly encourage others to get and read your new book. It is a treasure inspired by Holy Spirit! May God bless your book and pour out His favor upon you! Nancy Slocum "
- Nancy
2012-02-11 15:28:32
"Dear Sylvia, "
- Nancy
---
Post Your Comment...
---