Sharing in Giving and Receiving
One of the most beautiful concepts of the New Testament church is the concept of "sharing in giving and receiving," that the apostle Paul talks about in Philippians 4:15.
When the Bible speaks of money, it speaks of sharing it freely. That is a difficult concept to understand for many of us but such a blessing when we have an opportunity to participate in God's economy.
Recently, our son, Gavin, has been preparing for a trip with his Valley Forge Christian College Concert Choir. The choir will be lifting their voices and proclaiming the good news of Christ in song throughout the country of Italy during their spring semester break.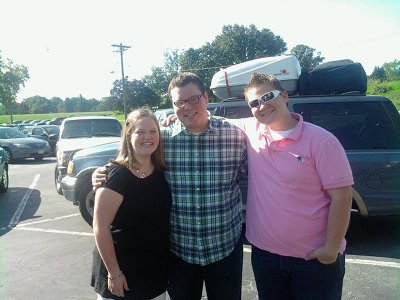 Gavin was in need of additional funds to be able to participate in the wonderful opportunity but time was running out to raise the funds.
But then, something amazing happened! People began to "share in giving and receiving" and began to donate the needed funds, and before we knew it, God had taken care of it through the generosity and the willingness of His people.
We were so grateful that God spoke to people's hearts and that they were willing to hear and be obedient.
The promises of the apostle Paul are filled with hope and expectations that if we participate in this thing called "giving and receiving" then we can in turn believe the truths from scripture, "And my God will meet all your needs according to the riches of His Glory is Christ Jesus," (Philippians 4:19, NIV).
When we seek to meet others needs, then God promises to meet our needs… and it's amazing.
Paul closes that chapter with a beautiful commendation: "The grace of the Lord Jesus be with your spirit! Amen!" (Philippians 4:23). May that be so with all of us as we learn the art of giving and receiving.
Note: You can enjoy seeing pictures of these committed young people from a variety of cultural backgrounds all coming together to glorify the Lord Jesus in worship and praise!! Just close your eyes and enjoy the heavenly melodic sounds by clicking on the links below:
1. High Praise: http://www.youtube.com/watch?v=gbNdzbDqX-A
2. Psalm 24: http://www.youtube.com/watch?v=9ZBo0M-kQbY
Copyright © 2008-2015 Debbie Reynolds Harper
Read more about the writer: Debbie Reynolds Harper
---
Post Your Comment...
---