< Back to Poems & Creative Writings
A Love that Rivals Fairytales
The following poem is a reminder to all single women that GOD is the author of our love story! And he is meticulously writing each chapter, developing our character, and creating the most beautiful ending! We can rest in him and know that our love is safe. The men that win our hearts will be God's design for us!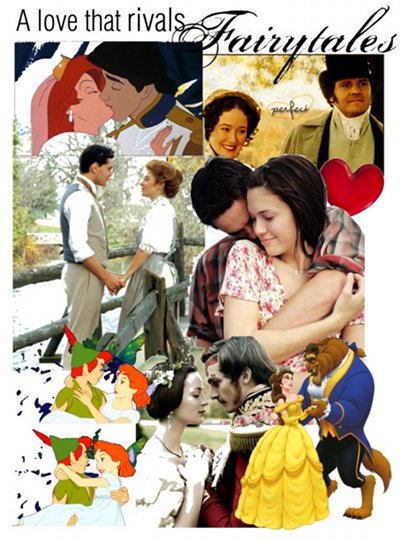 A Love that Rivals Fairytales
On rainy days, we'll build blanket forts,
where whimsical disturbs reality.
We'll escape away to a secret land
just like Peter Pan and Wendy.
And on winter nights, we'll build a fire.
Cuddled together with our books to read,
from the library in our enchanted castle,
just like Beauty and the Beast.
For the quiet nights, we'll build a porch swing;
we'll watch the warmth fade to September.
Our silent memories rocking back and forth
just like A Walk to Remember.
Beginning to end, we'll build our story
of laughter, love, trials, and travels.
You'll be the hero who persuades the girl
just like in Jane Austen's novels.
As for our life, we'll build it on the rocks
overlooking ocean waters, so dense.
A foundation solid, steady, and safe
just like the Little Mermaid and her prince.
On the hard days, we'll build each other up,
chasing away the worry and the hurt.
We'll empower one another to be fearless
just like Queen Victoria and Prince Albert.
And of course, we'll build imaginations,
words and dreams enhancing our life.
As kindred spirits, we'll conquer the world
just like Anne Shirley and Gilbert Blythe.
In days to come, we'll build our home,
loving better as times get harder.
Blessed with our own little girls and boys
Just like my Mother and my Father.
Everyday we'll build our own fairytale
where our love will be reigning free.
It will rival all the aforementioned
Forever just you and me
Forever just you and me
Copyright © 2008-2015 Destiny Morrow
Read more about the writer: Destiny Morrow
---
Post Your Comment...
---