Fashion for Father's Day
FIRST OFF, SHOUT OUT: For all the mothers out there and mothers-to-be . . . We are blessed to have been given life through you and everlasting life through Jesus Christ!!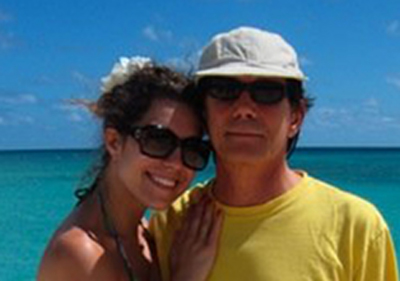 In this issue we will give you a spotlighted gift haul for another special and hard to shop for occasion, Father's Day. Let's keep it real. Sometimes Daddy is not so easy to shop for even if he is the most simple man on the planet. And for the wives out there I know you'd love a GQ man for the day, so let me help you make that happen.
Below is a list of the "typical" dad's day gifts, but let us give you a special little twist on them without breaking your bank!
Cuff Links vs. Initialed Button Down Shirt
Traditional cuff links are slightly played out Take it one step further and get him a personalized Men's Wrinkle-Resistant Pinpoint Oxford Cloth Shirt from LL. Bean for $49.95. This lessens your laundry workload and also gives him some extra love with his initials embroidered for a touch of old school class.
Tie vs. Customized Tie
Paisley, polka dot or goofy ties, for the jokester dad, are just plain borrrrring. Why not remind him why he fell in love with you, by picking out a favorite pattern of his or taking a landscape picture from your honeymoon destination and placing it on a tie as a pattern and having him guess what the heck it is!! http://www.zazzle.com/custom/ties provides you with this opportunity starting at $29.95.
Cologne vs. Spa Treatment
You can only buy so much dag-gone cologne and different smells for the man before it starts becoming a huge waste of money. I know plenty of dads that appreciate a solid scent, yet most men stick to one all the time. Why not give him a gift that makes him smell good and feel good? Opt out of redundancy and in for rejuvenation. Good sites to look for deals;
Business Card Holder vs. Digital Picture Frame
Men love to show that they are serious about business, but most cards are simply kept in their wallet or side pocket in their jacket. Give him a chance to show what he is really serious about, his family. Purchase a digital picture frame and download some of your favorite family times. This way on his most stressful days he can realize what makes him tick. http://www.amazon.com offers great deals and competitive pricing.
If none of these options are really tickling your fancy for dad, below are two other sites to visit that just might do the trick!
http://www.personalcreations.com
This site offers reasonably priced items that you can personalize from serious gifts to silly ones!
This site can potentially be the go-to for various occasions. It gives you the option to type in for whom you are buying the gift, their relation to you and answer some basic questions about the person. Then the site searches the Internet and picks out viable options for your recipient and also gives you an option to search within specified price points. Perrrrrfection!
Well my sweet little fashionistas, I hope this helps in your quest for the perfect gift for those special fathers and husbands in your life.
Copyright © 2008-2015 Evie Phillips
Read more about the writer: Evie Phillips
---
Post Your Comment...
---