< Back to Poems & Creative Writings
A Children's Storybook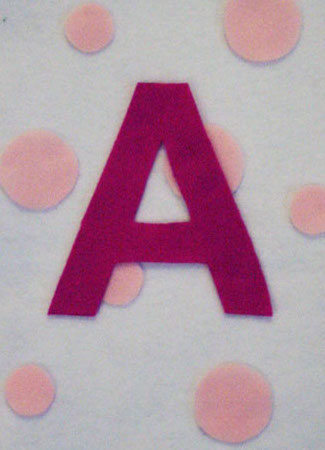 I am so excited to tell all of you about my new children's book, "The ABC Animal Adventures" which should be available in bookstores and on-line by September. It is a learning tool to reinforce the recognition of the letters of the alphabet through repetition. The book is comprised of twenty-six delightful stories, one for each letter of the alphabet. I use a succession of words with the same letter to weave a whimsical tale that will ignite the imagination of the child while they are learning the alphabet.
The Manuscript Review I received from the publisher states that this book is great fun, packed with all levels of learning. Children will cherish the book and read it over and over. They go on to say that not only are these stories fun and original, but they also effectively teach great lessons about exploring possibilities, having discipline and treating others well
It is my privilege to share with you the first of my twenty six stories.
Adventures of the Letter "A"
GLOSSARY FOR THE LETTER "A"
Absolutely – without a doubt
Aerial – moving in the air
Aphid – a small insect that lives on plants
Approached – to draw near
Astounding – amazing
Auditioned – test of performance
Calliope –(ca-lie-a-pea) similar to an organ, but sound generated by steam
Cicadas – a large insect that makes a shrill sound
Scurried – small fast steps
Annie, Angie, and Andie Ant were sisters. They lived on the beach at Lake Avondale. One afternoon the sisters woke up from their naps to find a family had picnicked right on their front lawn. The picnic was clearly over because they were packing up their basket, picking up the trash, and putting their toys in the car
"We just missed the picnic," cried Angie.
"Were we invited?" asked Andie.
"Absolutely," announced Annie. "Ants are always invited to picnics; after all, what would a picnic be without ants. "Let's see if there is anything left."
Annie, Angie, and Andie quickly crawled up the table leg and onto the table cloth. When they reached the top of the table, they peeked over the edge. "Oh look!" cried Andie, "Angel food cake, our favorite!"
Annie, Angie, and Andie headed right for the cake as fast as their little ant legs would carry them.
As they nibbled away, they heard a woman say, "Toss that into the trash bag. We'll stop past the dump on our way home."
The three ants found themselves and the cake, being swept into a trash bag and then thrown into the trunk of a car. At last the car stopped and the bag was tossed out. Annie, Angie, and Andie scurried out of the bag.
"I wonder where we are?" asked Andie.
"I don't know," cried Angie. "I don't think we will ever find our way back home. Now where shall we go?"
"Anywhere we want to," said Annie.
So the three sisters began crawling down the road. Then they heard it off in the distance; music! A calliope was playing somewhere. The crickets, cicadas, and bullfrogs were singing along; it was awesome. When they rounded a bend in the road, they saw the bright lights! The fireflies had lit up the whole area. "What is it?" they asked each other. They crawled a little closer.
"It's a circus," announced Angie aloud.
And so it was. Annie, Angie, and Andie wandered around looking at everything. There were rides, games and side shows. Then they saw her; "Airiella, the Flying Flea, and her Astounding Aerial Act."
"She is absolutely adorable," squealed Andie.
"We would look adorable too if we dressed like that," Annie remarked. "Maybe we could join the circus and have our own act."
"What could we do?" asked Angie.
"Anything we want to do, we can do. We just need to work hard and practice a lot," said Annie.
They approached the manager, Mr. Alfred Aphid, and applied for a job.
"Well," said Mr. Aphid, "I could use someone to assist Airiella in her act."
"We can do that," agreed the three sisters.
Airiella taught them to walk the tightrope and fly through the air while they twisted and twirled. Annie, Angie, and Andie practiced day and night. At last they were ready to assist Airiella, the flying flea, in her astounding aerial act.
Annie, Angie, and Andie did amazingly well as aerial artists with Airiella. They became so good that after a while they felt they were ready for an act of their own. They auditioned for Mr. Aphid, and he was astonished at how good they actually were.
Mr. Aphid called the entire circus crew together. "I have an announcement to make," said Mr. Aphid. "I am adding a new act to my circus. These girls worked really hard and practiced until they were perfect. From now on Annie, Angie, and Andie Ant shall be known as the 'Amazing Acrobatic Ants.'"
Copyright © 2008-2015 Sylvia Hensel
Read more about the writer: Sylvia Hensel
---
Post Your Comment...
---