Front Door Greetings!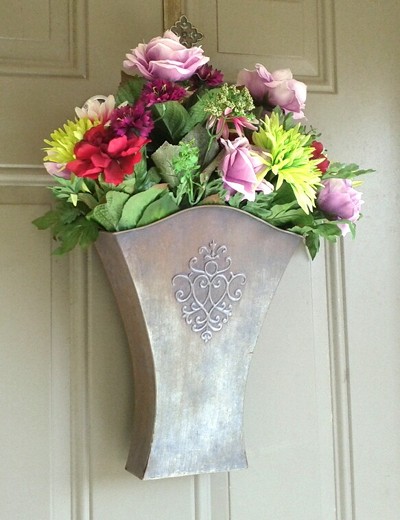 If you want to always have a front door that says, "Welcome!!" Then try the great idea of a Door Basket!
The basket is made of durable outdoor material and it hangs from an over- the- door hanger so you don't have to put a nail or bracket into the front of your door. And best of all, it holds beautiful flowers year-round!
I love my door-basket! At Christmas time, I filled it with a big bunch of poinsettias! And now that it's spring, I have a burst of colorful flowers arranged in a bouquet tucked down inside the nice detailed metal basket.
It makes me smile every time I arrive! In autumn I will fill it with fall foliage and summer time lends itself to some fun surprises! So give it a try! You'll have fun with filling up the bucket of front-door greetings!!
Copyright © 2008-2015 Debbie Reynolds Harper
Read more about the writer: Debbie Reynolds Harper
---
Post Your Comment...
---