God's Glory First and Foremost - Part 2
The glorification of God takes importance over who we are and places the focus on God where it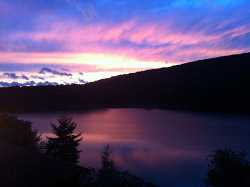 belongs. Glory is defined as praise, honor, and thanksgiving; all these things belong to God.
He seeks pleasure in His glorification, and we can be a part of giving God the glory due him. 1 Peter 5:6 states, "Humble yourselves, therefore, under God's mighty hand, that he may lift you up in due time" (NIV). As we humble ourselves under the Lord, He lift us up, and as we rise in whatever arena he has placed us, we bring glory to God for all that He has done.
Again, the glory goes to God through His children. We, as Christians, participate in pleasing God through bringing Him glory. The weight of this on our lives is immeasurable! What an awesome responsibility to be counted among those who have lived their lives to glorify their God.
I have a better understanding of what it means to bring God glory and to live a life that pleases Him first.
Copyright © 2008-2015 Courtney Pierce
Read more about the writer: Courtney Pierce
---
Post Your Comment...
---