Where Do We Find Our Confidence?
What is it that makes you feel proud? What do you brag about to friends or co-workers? What is it that makes you feel secure?
Some of us have put our confidence in our relationships; whether it is with our husbands, wives, children, friends, or whoever. Remember that these relationships are important, but they do fail us at times. Samson fell for Delilah, the love of his life, but then she failed his trust and let Philistines discover his secrets (Judges 16).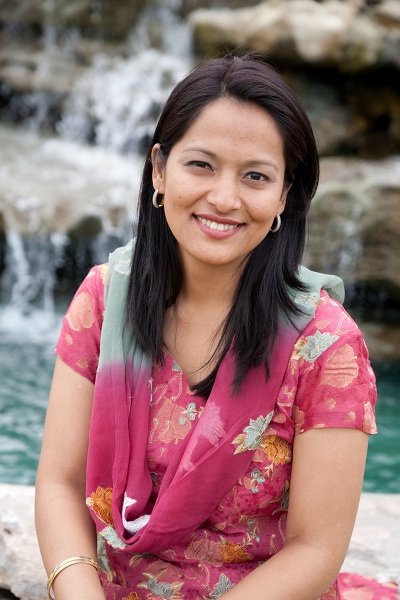 Some of us have put our confidence in our career. For those of us in this category, performance, hard work, higher post, reputed job, and success are important. However, your career may fall down when you least expect it. Steve Job was a wildly successful, wealthy, and global celebrity who revolutionized personal computing and created an iconic brand. He co-founded Apple Computer when he was 21 years old, and by the time he was 23 he was a millionaire. However, by the time he was 30, he was out of Apple, the company that he had co-founded!
Some of us have put our confidence in our education. Knowledge means everything for us. But remember that there are people who have lived better lives even if they have not been to a formal education system. Life itself teaches more than what you learn in the institution. Michael Faraday was born into a poor family in London. He could not afford to go to school. But he became d one of the most influential scientist of all time. He invented the electric motor, the electric generator, the Bunsen burner, electrolysis, and electroplating. He also discovered electro-magnetic induction and much else.
Some of us have put our confidence in the wealth that we have earned. With wealth you can buy big hospital, but you cannot buy health. You can buy big Silicon Valley houses, but you cannot buy home. You can buy the things you want, but you cannot buy their very essence. One's wealth can be lost at any time. The former boxing champion Barkley made around $5 million in '80s and '90s. But eventually he lost those earnings. Then he was forced to move in with his niece living in the Patterson Houses, a public housing development in the Bronx. When she evicted him, the former boxing star slept in subway cars before ending up at Howard Johnson.
Some of us put our confidence in our appearance. How we look on the outside is so very important to us. But we forget that beauty is fleeting (Proverbs 31:30a).
There may be other areas of life where we have placed our confidence. But the Bible tells us, we need to put our confidence in God. Proverbs 14:26 says, "In the fear of the LORD there is strong confidence, And his children will have refuge." We can find many people in the Bible who put their confidence in God.
In Daniel 1, Daniel restrained himself from royal food and wine but put his confidence in God. Then God gave him knowledge and understanding that he needed to help the king.
In 1 Samuel 17, David did not put his confidence in a bronze helmet and coat of armour. But he put his confidence in the God of Israel and he won the battle against the giant, Goliath.
Today, there are many people who tell you where you should put your confidence, but be sure that you do not seek confidence in wrong places. Instead, rely upon God. There is no one better than Him, for He can give you confidence that you need to lead the life. He is the creator God; the creator of heaven and earth. He is the creator of every being, including you. The potter knows you so very well that He has numbered the hairs of your head (Luke 12:7). He is the one who gives you what you need in the right time and in the right amount.
One day, the earth will pass away, but our relationship with God is everlasting (1 John 2:17). So, let us have our confidence in Him.
"For You have been my hope, Sovereign Lord, my confidence since my youth." (Psalm 71:5).
"For the Lord shall be thy confidence, and shall keep thy foot from being taken." Proverbs 3:26 (KJV)
Copyright © 2008-2015 Ramila Karmacharya
Read more about the writer: Ramila Karmacharya
---
Post Your Comment...
---