Trusting God's Timing for Singles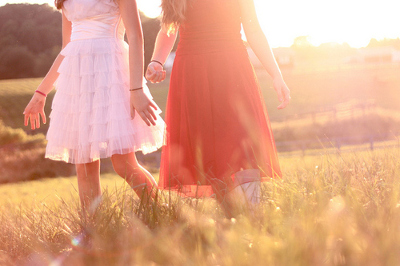 During my regular afternoon reading of my favorite Christian blogs I read words that just leaped off the computer screen, skipped my head, and went straight to my heart. Author Debra Fileta wrote, "But wanting to be married to someone (other than Jesus) doesn't make you unholy; it makes you human!"
WOW ! This subject has been the thought and conversation of my heart for the past two weeks. As the Lord often does, He uses all different mediums to drive me into a deeper understanding of the Scriptures in light of the topic of singleness.
But, some advice that singles are getting from others in the church is not in light of Scripture. We singles hear the same things all the time: "Once you stop looking he/she will come," "you are just not ready yet," "you need to love Jesus more," "have you thought about changing your hair," and "maybe you should get out more."
These are just a few statements that are commonly spoken to singles-- none of which are bad, but that are just not Biblical. When trying to understand God's view on singles, I personally believe that the Word of God is the best place to start. In the New Testament, 1 Corinthians 7 talks about how singles should live, interact with the opposite sex, and how to marry. The idea of "readiness" is not mentioned.
Readiness is defined in the dictionary as "willingness to do something, the state of being fully prepared for something." Are you ready to get married, are you willing to take on the difficult, but beautiful work of bending two lives together?
Readiness is all about willingness. But most singles are willing and wanting to enter into covenant marriage. So the question "are you ready?" can be confusing, telling singles they should be willing, but not too willing to get married.
Maybe the more accurate question is whether we're focused on God's timing or our own?
The Lord's timing is perfect. Ultimately the issues of 'readingess' and 'timing' are different and those that give advice towards singles should keep in mind that the terms aren't interchangeable. Instead, pray for those who want to be married, that the Lord reveals his perfect timing for their lives.
This transforms the message into an encouragement for singles. Instead of saying, "Well, you must just have issues that God is still working on so you aren't 'ready;' to be married…." it's reminding singles that God's plans, His ways, His designs, His blessings are perfect and are brought to fruition at just the right time.
(Bible KJV)
http://www.biblegateway.com/passage/?search=1+Corinthians+7&version=KJV
Readiness definition.
http://www.merriam-webster.com/
Copyright © 2008-2015 Courtney Pierce
Read more about the writer: Courtney Pierce
---
Post Your Comment...
---