Five Stunning Styles for Spring
Uh oh – Its that time of year again. Time to go through your closet and switch out your wardrobe, packing away all your favorite fall and winter outfits to pull out some things you haven't seen in a while. Spring means beautiful, bright colors, shorts and skirts.
With fashion trends always changing, it can sometimes be hard to keep up. Well look no further! We have done the research for you. We have 5 key tips to creating the perfect spring outfit that will turn heads when you walk into the room.
1) Modest is the Hottest: Surprisingly, it is now in style to be modest and cover up – finally! Tell all the teenage girls! By wearing cropped jeans or bermuda shorts paired with a flouncy top or tank and a cover, you are creating the perfect outfit for spring. Maxi dresses and tea length skirts with lightweight tops are also a way to be fashionable and modest at the same time. Use bright colors and fun accessories to complete your creations.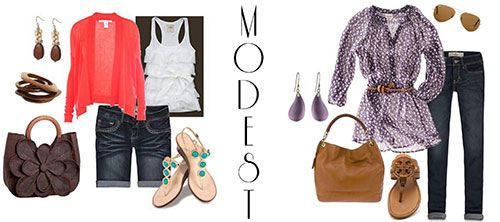 2) Denim on Top: Denim doesn't just belong on the bottom floor; take your outfit to the "next level" by putting your denim on top. Denim becomes the perfect completer piece to many outfits. It is popular to pair a denim jacket with a lightweight top and a patterned maxi skirt or dress. Pairing a denim shirt with a skirt or colored chino pant is also in style. Don't forget to accessorize with jewelry and cute sandals.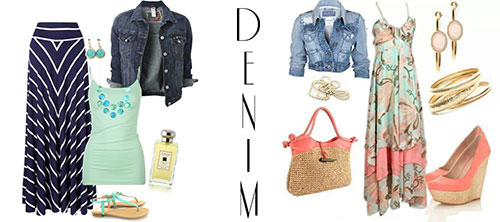 3) Be Bold: This spring, it is all about bold prints with vibrant colors. Floral prints are especially popular. When creating an outfit with a bold pattern, keep in mind to not over do it. Stick to one bold piece, a dress, top or pant. By limiting the pattern to one piece, you create an aesthetically beautiful outfit. Use neutral or complementing accessories to finish it off.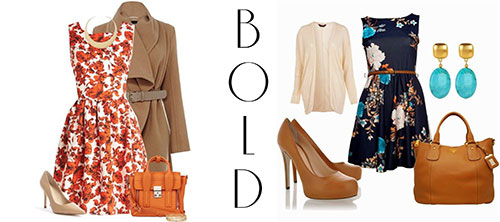 4) Pretty in Pink: After extensive research, one color has been infused in almost every outfit. Pink, the ultimate feminine color has returned in all shades. Popular shades this year are coral, peach, and begonia. These colors can be beautifully complemented by turquoise, mint, or sage. Keeping pink as the primary color, you will have an outfit as beautiful as a rose garden.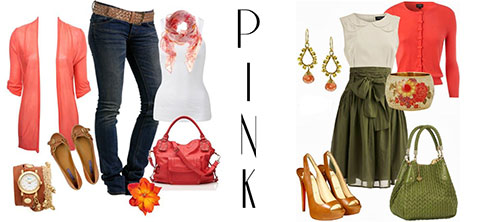 5) Theme It: Every style has a theme, but this season it is trending to take that theme and overemphasize it. We are being transported back to the days when we were little girls playing dress up. Some popular themes for this season are tribal, military chic, bohemian, vintage and nautical. The perfect nautical themed outfit consists of stripes, anchors, knots, boat shoes and navy. The perfect bohemian outfit consists of a flouncy top, loose-fit pants, fringe, and earthy accessories. The key to a successful themed outfit is consistency. When choosing pieces for your theme, make sure that every item is true to the look.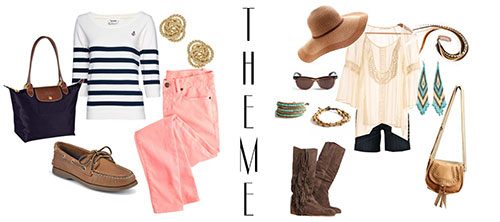 Take chances, have fun and make every outfit this season full of who you are and what you love!
Copyright © 2008-2015 Rachel Lynn Harper
Read more about the writer: Rachel Lynn Harper
---
Post Your Comment...
---