Shades and Styles for Summer
After 13 snow storms this winter in New York City, I am ready for the warmth and beautiful hues that summertime brings.
It has been freezing all over the country so I am sure that many of you are just as excited as I am.
Here is some spunk and sunshine inspiration to help you unlock and rock these hues of hotness.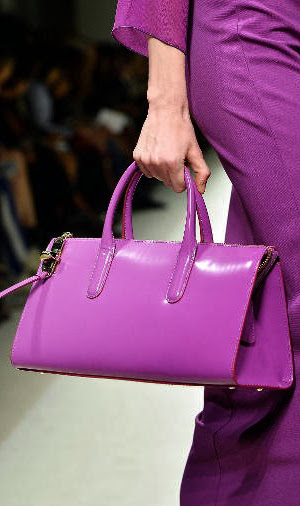 You need to know the . . .
OFFICIAL COLOR OF THE YEAR 2014 . . .
. . .Pantone did not announce just any shade of purple as the 2014 color of the year, the official tone is ORCHID.
So, flood your wardrobe this summer with the beautiful shades of orchids!!
Here's another tip you need to know . .
PAIRING IS CARING
The latest trend is taking spring pastels and pairing them with the bolder more vivid shades of summer . . . and viola . . . a beautiful pair!!
The sweet part about pastels is that you can in fact pair them with one another and avoid looking like an Easter basket. Here's the trick!
Pick a single pastel, staying inline with this seasons choices go for the pink or purple. You will use the chosen color as your base accented with a brighter hue of the same color. If you are a "less is more" kind of girl, keep it simple with accents that are neutral.
As I always say, the fun and beauty of fashion and expressing your personality shines through the accessories that you choose to compliment your look. The same suggestion above applies when picking out your choice accessories, go with the brighter version of your base choice or neutrals.
Here's a cheat sheet:
BLUSH PINK pair with ELECTRIC PINK or RICH PLUM PINK, don't go for white alone pick white and nude.
ORCHID PURPLE pair with FUCHSIA or EGGPLANT PURPLE, again white with nude. . . don't let one tango without the other.
BABY BLUES pair with INDIGO or NAVY
YELLOW pair with BRIGHT YELLOW or MUSTARD
MINT GREEN pair with ECLECTIC GREEN or FOREST GREEN
Not bold enough to wear a blush pink summer dress? Start with a flowing, solid blush pink top or a silhouette with lace accents. Then add a richer color to it.
There is always the option to stay cool. . . with white and neutrals, cream, snow white, beige, etc. Then find great accessories that have the pretty pastels mixed in.
A great site to consider some quick fixes for the accessory-obsessed, is Bauble Bar, and Etsy. They have some amazing designers if your willing to put in the work of the search to find pastel statement pieces.
All of this pastel and accessories talk got you in a panic. Don't fret keep your normal routine and accent with a fab pastel nail color or get fierce with nail art. Pinterest has great ideas and even DIY's (do it yourself) that will have you already speaking style into existence through your fancy fingers.
Let's all stand in fashion agreement. We need some sunshine bring it on!!
STYLE AND SUNSHINE,
Evie Phillips
New York Fashion Consultant
Copyright © 2008-2015 Evie Phillips
Read more about the writer: Evie Phillips
---
Post Your Comment...
---