Helping Your Children Develop a Positive Personality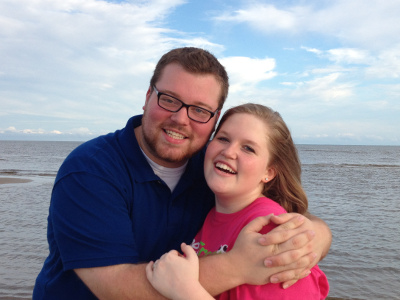 A good personality is a gift you can share with others. So, helping your children develop a good personality is a gift that everyone can enjoy.
First, teach your children the difference between being an:
1. Introvert (Do we contribute? Are we boorish? Are we happy being an introvert?) or. . .
2. Extrovert (Do we monopolize the conversation? Do we know how to listen?)
A nice balance is really the ideal.
Secondly, teach your children how to develop their non-verbal social manners.
1. Train your Traits: Nerves, hypertension, phobias, and aggressive tendencies. These things can often be evident because a person feels nervous, anxious, threatened or worried, but can be overcome if a person is made to feel relaxed, welcomed and at ease.
2. Get a Harness on Habits: Blinking a lot, twiddling hair, rubbing nose, biting lips, chewing nails, cracking knuckles, fidgeting with objects. These things are often learned habits that a person can change, if the person becomes aware that these things can be distracting and potentially annoying to other people.
3. Keep Mannerisms Mild: The way you do things, how you hold your head, how you laugh, how animated you are, your facial expressions, your hand motions, your gestures, etc. These things make you who you are and are special to you. However, if you keep things from being too exaggerated, and a little more graceful and mild, then your mannerisms will be more likely to be widely accepted and endeared. For instance, obnoxious laughing and coarse gestures are less readily enjoyed by others.
Thirdly, teach your children good conversation starters.
You always have three things you can talk about with someone you just met for the first time; 1) you, 2) the other person, and 3) where you are.
Ask polite questions, without interrupting.
Listen attentively, with eye contact, to what they are saying.
Be positive and cheerful.
Tell them that what they are saying is interesting and why.
Lastly, teach your children to be a social asset and that their presence in a group is always desirable and valuable.
1. Establish Interesting Points of Connection: Discover things you have in common by asking questions and finding things to identify with. You'll be amazed how small the world is, but you'll never know unless you start talking.
2. Show Genuine Interest in Others: Great friendships can be established by taking a genuine interest in other people. Don't have any other motivation for being friendly, expect to just be friendly. People are already leery of others wanting something from them, so just give them something instead, and that is your smile and pleasant conversation.
And, of course, set a good example first, as you then share these tips with your children.
Copyright © 2008-2015 Debbie Reynolds Harper
Read more about the writer: Debbie Reynolds Harper
---
Post Your Comment...
---