The Power of the Lemon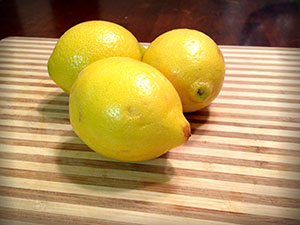 Has your food ever spoiled before you got the chance to eat it? You go grocery shopping and plan your weekly meals, but things pop up, and you aren't able to make some meals you had planned. Unfortunately, fresh fruits and veggies don't last long as we want; they get limp and discolored. Then, you have to go to the store again, and the cycle keeps on repeating. Fortunately, God created a natural preservative to help us out in these situations-the lemon.
Lemons are one of the most versatile fruits. You can create delicious lemonade for a hot summer day or you can add a splash of flavor to seafood or salads. These are the most common uses of lemons, but they can do more than that. Lemons also act as a natural disinfectant. I'm not talking about Lysol; I'm talking about natural lemon juice. It can help preserve or revive fresh fruits and veggies. As fruits and veggies age, bacteria grows. This causes our food to go bad. Lemons can help delay bacteria from growing and extend your foods life.
Preserving your food with lemons is very simple. At most, you will only need one lemon every time you want to extend the life of your favorite foods. When you purchase fresh veggies, wash them in cold water and juice from one lemon. This will help the veggies be crisper longer.
You can extend the life of fruits such as apples and bananas; If you have a left over half or pieces, slice a lemon and rub the fresh lemon on any exposed areas of you other fruit; this helps prevent them from turning brown.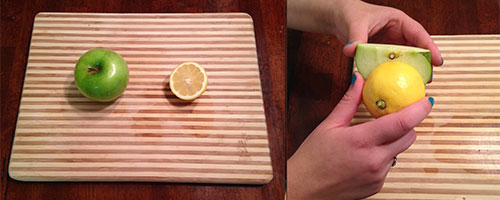 To revive limp lettuce, fill a bowl with cold water and squeeze the juice from one lemon. Soak the lettuce in your refrigerator for one hour before you serve it.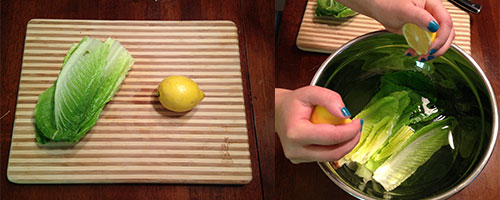 To preserve avocado, you simply add lemon juice when your create guacamole or when you add it to a salad. It will keep it looking fresh and green.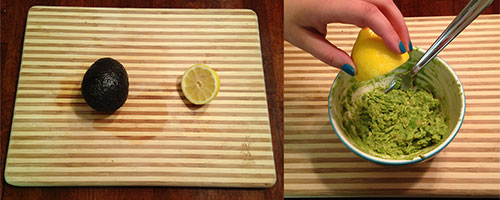 Rubbing half a lemon on a pre-peeled potato will keep it from changing color.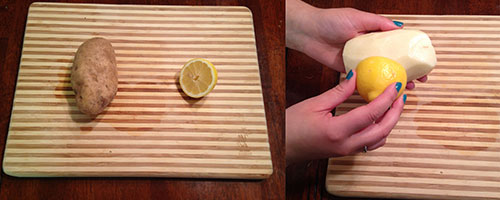 All of these options will help you keep your food fresh and vibrant just a little bit longer. Enjoy!
Copyright © 2008-2015 Rachel Lynn Harper
Read more about the writer: Rachel Lynn Harper
---
Post Your Comment...
---