Celebrating Life's Accomplishments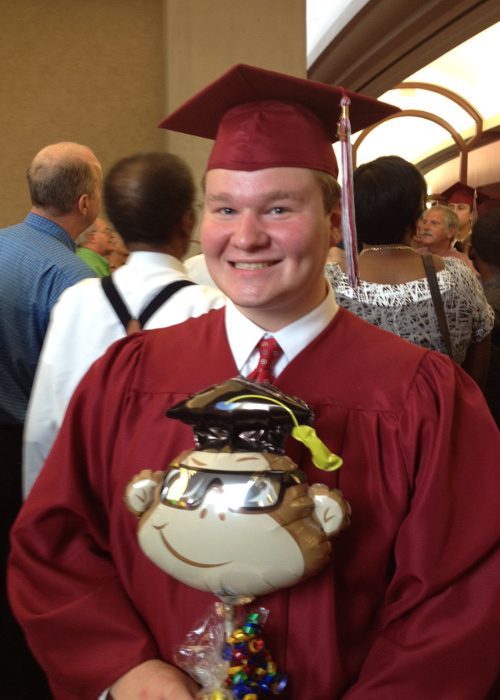 Sometimes, I feel like the animated Disney character, "Dumbo's," mom, when she announces her son's special day to all her friends in the circus by joyfully exclaiming … "It's a Proud, Proud, Day!!"
Life is full of special moments and celebrations of milestones and accomplishments that fill the heart with gratitude and sentiment!!
What makes it special is that we all make an effort to mark the celebration with fun activities and special memories that will be long-remembered!!
For us, it was our son, Grant, recently, who graduated from High School.
He was so happy and we had such a great time.
We took everyone in our immediate family to Lambert's Restaurant, the "Home of the Throwed Rolls!" located in Foley, AL, the night before the graduation, where they serve southern favorites and entertain the guests by tossing hot fresh dinner rolls to whoever calls for one… from all the way across the restaurant!!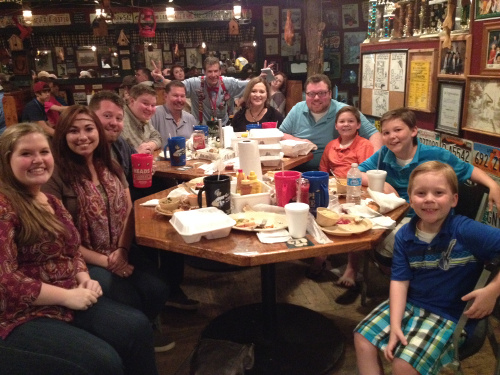 This is not for the faint of heart or for the refined lady-like fancies that I usually enjoy-- but for all our sons---they totally loved the fun of it!! We laughed every time one of us caught one… and even when we missed it!
We are a home school family, and so Grant had a very special opportunity made available to him. Grant had completed the accredited video curriculum established by the Abeka Academy and Pensacola Christian College in Pensacola, Florida. It was a lot of work and quite an accomplishment for him. And it was quite an experience to graduate with 400 other home school students who had been a part of the same video classes from 48 states and 16 countries around the world.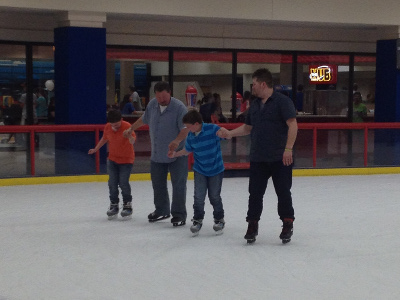 It was quite a unique place, complete with planetarium star shows, awards luncheon, and an indoor sports complex that housed an indoor water park, ice skating rink, volleyball, bowling, and rock climbing wall to name a few.
The commencement was formal and beautifully done, as were the announcements we sent out. But the balloon and candy that we got him afterwards were the most fun! And of course his gifts were a highlight!
After the commencement ceremonies, we took all the extended family, including grandparents and cousins out to eat for a graduation dinner to Olive Garden where we each were able to share with Grant special memories we have of him growing up.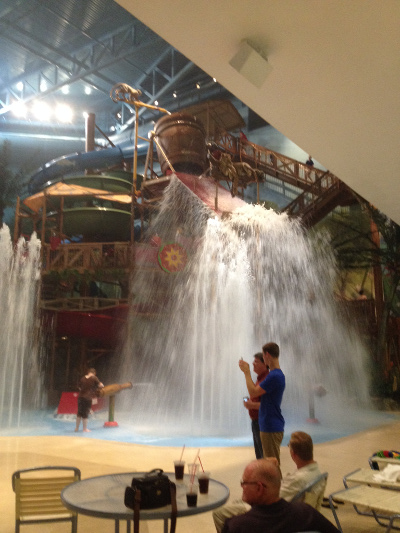 He was able to share with us what he's been learning in his classes and what his college plans are. He is planning to study international business and mission-based business.
This was quite a special opportunity to have his grandparents from both sides of his family be represented, and he counted it a special honor that they traveled and were there to show their support of his education and the successful completion of this milestone of maturity in his life, knowing that it is God's sovereign hand on Grant's life that has brought him to this point of honor.
It's often noted that a culture celebrates what they value!!
For us, we value our Creator and Lord. We value family, we value Christian education and we value honoring one another's accomplishments throughout all the stages and seasons of life!!
And it was "A Proud, Proud, Day!"
Copyright © 2008-2015 Debbie Reynolds Harper
Read more about the writer: Debbie Reynolds Harper
---
Post Your Comment...
---