Spice Your Rice
Are you in need of a quick dinner? Are you in need of a inexpensive dinner? Are you in need of an easy dinner? Well, look no further than rice! Yes, rice.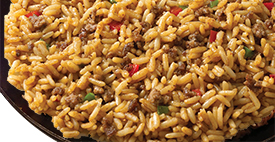 I know it is not glamorous, which makes it the perfect base for many delicious meals. Here are three easy and inexpensive ways that I have found to spice up ordinary rice.
Dirty Rice - First, you cook the rice in a sauce pan in chicken stock. Once the rice is fully cooked, take it off the heat. Evenly coat the rice with cayenne pepper. Fold some ground beef and minced sautéed veggies in the rice to finish it off. Enjoy a fast savory meal.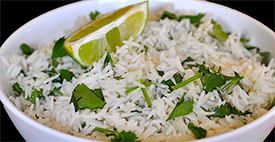 Southwest Rice - This rice is made with cilantro and lime juice and it is easy to make. First, you will steam your preferred rice (white or brown). Once it is completed, mince a bunch of cilantro and gradually fold it into the rice. Now that the cilantro is evenly distributed in the rice, squeeze one lime into the rice. Make sure that the rice is evenly fused with the lime juice. Throw in some chopped blackened chicken along with black bean and corn salsa for a great south west flavor. If you have some chopped peppers, that would be tasty too.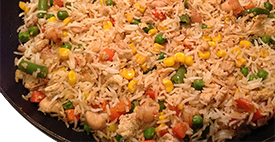 Fried Rice - Everyone loves fried rice. First, steam your preferred rice, and then throw it into a heated wok pan. Pour soy sauce into the wok until the rice is evenly saturated. Keep stirring it and let it sizzle. In a separate skillet, cook some diced chicken in soy or teriyaki, once the chicken is cooked throw in a bag of frozen mixed veggies. Once everything is cooked, mix everything in the wok until nicely brown.
Using these simple, easy recipes, you can create a whole new meal with very few ingredients. Perfect for a small household or just you and your husband. Enjoy!
Copyright © 2008-2015 Rachel Lynn Harper
Read more about the writer: Rachel Lynn Harper
---
Post Your Comment...
---