Clothed in Strength and Dignity
The fashions of the season are always fun to see and participate in, but there is something that never goes out of style any season and that is "love!"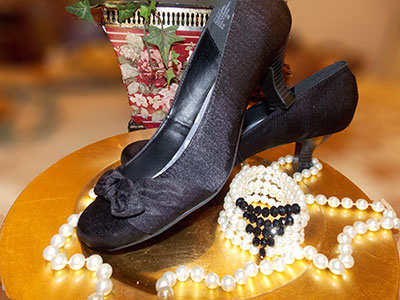 The Bible tells us to "put on love" everyday! We do this each day that we get up and get dressed. We must not only put love into our outer garments and shoes that we wear, but we must also put love into our hearts and minds and reflect that outward to others through our smiles, compassionate eyes and radiant countenance glowing with an aura of love!
Proverbs 31 also tells us, as women to clothe ourselves with STRENGTH and DIGNITY!! This is a concept that seems to have been long-forgotten in the realm of women's clothing and fashion.
How are we to dress and clothe ourselves with STRENGTH? Might I suggest that as women, we do not need to dress in a manner that communicates that we are prey, or with a attitude of "learned helplessness," as has become the demeanor of some.
How are we to dress ourselves in DIGNITY? How is dignity different than pride? How is dignity different than vanity? Might I suggest that we need to clothe and dress ourselves in a manner that speaks that we are created with profound purpose, with an honorable high calling!
The concept of Dignity has been expressed in connection with the innate right to be valued and to receive ethical treatment. The concept is often used in proscriptive and cautionary ways to determine the treatment of oppressed and vulnerable groups of peoples. The term pertains to human worth in moral, ethical, legal and political regards.
The English word "dignity," attested from the early 13th century, comes from Latin dignitas meaning "worthiness." And by way of French, dignité. In ordinary modern usage it denotes "respect" and "status," and it is often used to suggest that someone is not receiving a proper degree of respect, or even that they are failing to treat themselves with proper self-respect.
Let us as daughters of God, the Everlasting Father, and princesses of the King of Kings and Lord of Lords, remember that He gives us His "worthiness" and grants to us His great measure of "value" with which we were uniquely and carefully made in His image—unlike no other.
We are a "pearl of great price" that the Lord Jesus likened unto a farmer who sold everything to purchase the field in which the pearl of great price was located—He gave everything to purchase the price of our gracious redemption.
He gives worthiness and value and dignity to His daughters. We must not degrade our value or allow anyone else to bring degradation to us through mistreatment or injustice.
We must remember to clothe ourselves with God's love and His strength and dignity, this winter season and every season throughout the year!
Copyright © 2008-2015 Debbie Reynolds Harper
Read more about the writer: Debbie Reynolds Harper
---
Post Your Comment...
---