Hospitality is Part of God's Heart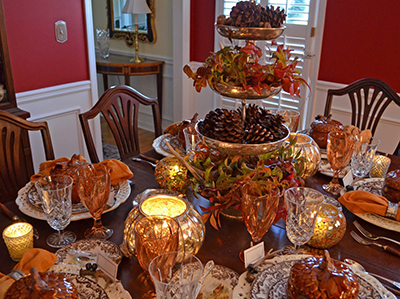 I have always been encouraged by those who would invite our family over to fellowship and extend warm and gracious hospitality to us. To me, it is one of the most generous and giving things that we can do for one another. Giving of our time, our care, our attention and our devotion to the long-lasting friendship and bond of relationship that we share.
Not only do we need fellowship in the family of God, we also have the assurance that when we gather together, the Lord Jesus is with us. "If any two of you come together in my name, there I am in the midst of them."
Likewise, we can be encouraged that "In His presence is fullness of joy, and at His right hand are pleasure forever more." Psalm 16.
Titus 1:5 says that elders of the church, among other things, should be given to hospitality.
Our friends, Brad and Alyson Shedd, are some of the most wonderful hospitality givers. In fact, we are on the calendar to have a meal at their home this coming week. It is a great delight to visit with them and share fond memories and catch up on the news and happenings of our families.
They are now some of our dearest and sweetest friends the Lord has graced our lives with, and it all started 22 years ago, when they came up to us at church and invited us to their home for food and fellowship. Their hospitality has been life-changing for us, and I know God has used it to bless us all both ways.
I recently came across something that Brad had sent out to his congregation, Generations Fellowship, in Chesapeake, VA, and I wanted to share it with you as an encouragement to open your home and extend hospitality to others, as well as, to exhort you to accept the generous hospitality of others when it is extended to you.
Brad writes,
Hospitality is a wonderful way to bless others—both in and outside the Body of Christ! And yet . . . for so many of us, hospitality is an overwhelming burden and pressure . . . Allow Kevin DeYoung to encourage you today!
Opening our home to others is a wonderful gift and a neglected discipline in the church. But we easily forget the whole point of hospitality. Think of it this way: Good hospital-ity is making your home a hospital. The idea is that friends and family and the wounded and weary people come to your home and leave helped and refreshed. And yet, too often hospitality is a nerve-wracking experience for hosts and guests alike. Instead of setting our guests at ease, we set them on edge by telling them how bad the food will be, and what a mess the house is, and how sorry we are for the kids' behavior. We get worked up and crazy busy in all the wrong way because we are more concerned about looking good than doing good.
So instead of our encouraging those we host, they feel compelled to encourage us with constant reassurances that everything is just fine. Opening our homes takes time, but it doesn't have to take over our lives. Christian hospitality has much more to do with good relationships than with good food. There is a fine line between care and cumber. In many instances, less ado would serve better.
How might God be calling your family to bless others in your home? Make it simple, and it WILL be a blessing!
Copyright © 2008-2015 Debbie Reynolds Harper
Read more about the writer: Debbie Reynolds Harper
---
Post Your Comment...
---