Friends Forever
Editor's Note:
This is one of the three categories for this issue that has been selected to present a young person's perspective on the topic. I think you will find it fascinating and delightful to explore what the young minds have to offer. Please feel free to send us your comments as you respond to what they have to say. The categories of 1) Education, 2) Fashion, and 3) Friendships have been offered from a young person's perspective and in their original words. The titles were also their ideas, and no additional information was added from an adult. We hope you enjoy!!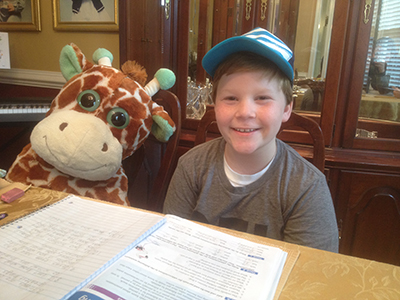 Friends Forever
by: Galen Harper, age 9
Friendships are an important part of life. They help you to develop kindness and trust. Friends can be very helful in time you need them. I especially love my friends my best friend is Jesus. All the years I've lived I have learned more and more about friendships, and I haven't even lived a decade.
Even though I've only lived nine years I have learned so much from my parents and the Lord. Friends are one of the greatest things in life. I don't know what I would do without any friends. Jesus even said to his diciples if you would like a friend you must show yourself friendly.
My two brothers are twins they have a friend that was born the same day and in the same hospital as them, they are all friends for life. My mom also has friends for life; they probably will be friends forever. So what I'm trying to say is that you should always be friendly and know which friends are good and not good.
You need to know which friends would be nice or mean. Friends that are nice would care about you. Friends that are mean would say bad things about you and call you names. Nice friends are way better then mean friends. I love all of my friends and since I know the difference from a nice friend and a mean one. I don't have any mean friends.
Copyright © 2008-2015 Debbie Reynolds Harper
Read more about the writer: Debbie Reynolds Harper
---
Post Your Comment...
---