Holiday Hunt for Bargains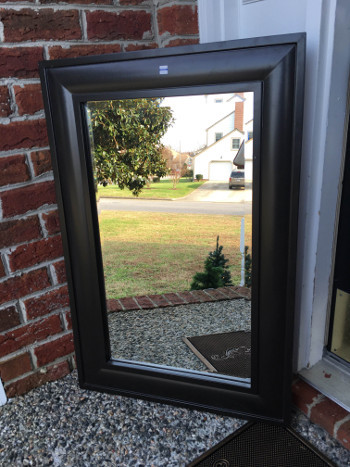 Who doesn't like a great deal!?! It only makes sense to seek out the opportunities to catch a great find! If you know where to look and you set your course to track the adventure you might be pleasantly surprised what might find its way onto your radar screen!
This holiday season, I "took to the hunt!" I went to see what I could find!! I had no particular agenda or items on my list, but rather just to see what the Lord might allow me to joyfully discover and uncover! I willingly and reverently committed my spending and my shopping to the Sovereign Lord, Jehovah Jireh, my provider, and asked for His divine guidance in my shopping experience, for great deals to be found and for the wisdom, joy and discernment needed to know which items were for me that day and which ones weren't.
I was amazed! My prayer was for a Christmas filled with merriment, peace, joy and love, and a new year full of prosperity! Then, I was divinely prompted to go to a local thrift store before the close of business that day, and I was delighted at what I found-- a living room chair for our family for just $5.00, and an amazing bookshelf for the children's books, again just for $5.00! I don't think I would have been able to even purchase the fabric for the chair, or the nails for the bookshelf for that price anywhere else!!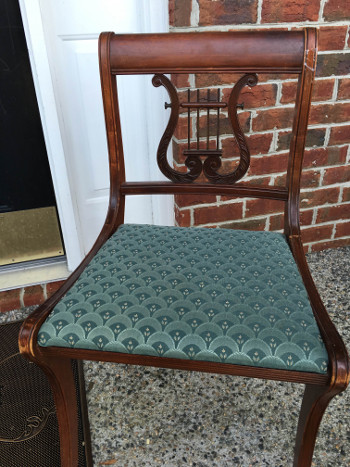 Then the most amazing find, had just been set up 20 minutes before I arrived, just an hour before they were closing, I saw a beautifully and brightly-lit white Christmas tree for our front yard for a blowout special! All the lights worked on it and it's the most beautiful thing I have ever seen to light up our Christmas with Christmas cheer, and provide a radiant front entrance to our home for every one who enters, and a constant reminder of the beauty of our Lord Jesus and how much He cares to give us the desires of our hearts when our delight is in Him! And He tells us that He knows what we have need of before we even ask! And that He is a rewarder of those who diligently seek him, and that He can do exceedingly, abundantly, above, all that we could ever ask or think, and that our God will supply all our needs according to His riches in glory, in Christ Jesus our Lord!!
Every time I see our beautifully-lit tree, it makes me smile!! And it makes me thankful! My heart is filled with gratitude and joy!There is no buyer's remorse, no doubt, confusion, indecision or guilt of purchase, no comparing with the neighbors, no greed for gain, no discontentment, no envy or jealously, just pure joy and merriment!!! I have been superbly delighted in those new fun things for my family to enjoy!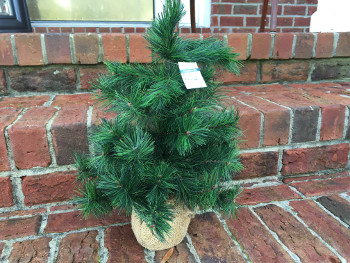 Then, just the next week, I went to an amazing Good Will store that was packed with year-end donations. They had bikes, big doll houses, and all kinds of Christmas decorations and many other things that had been donated and priced very low for customer's shopping benefit! All the proceeds go to help those in need, while the benefit of the "like-new" items and the amazingly low prices go to the ones willing to purchase the items. It was great! A side chair for $6.25, a beautifully framed mirror from Target for just $15.00 plus a petite-size Christmas tree and a Christmas-card holder rack for just $4.25. I was thrilled to make the finds! It was a great bargain hunt experience and now we are enjoying the fun things we found!
So, enjoy your holidays this year and don't be afraid to go on the hunt, you might just discover you like what you find and enjoy the adventure as well!
Copyright © 2008-2015 Debbie Reynolds Harper
Read more about the writer: Debbie Reynolds Harper
---
Post Your Comment...
---