<Back to Friends
Svetlana Papazov, D.Min.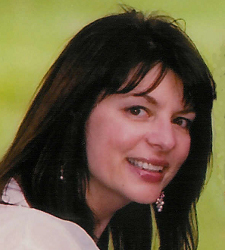 Originally from Bulgaria, Europe, Svetlana grew up in a pastor's home and committed her life to Christ at the age of 14. Passionate in her relationship with Jesus, she became actively involved in ministry, often speaking at Youth Conventions, outreach meetings and interpreting for foreign missionaries.
Her dream was to finish a Bible college, but communist countries didn't offer such opportunities. Instead, she got a degree in Journalism and finished a Master's degree in Landscape Architecture. In His providential wisdom, God brought Svetlana and her husband Michael to the U.S. in 1991. They have two beautiful children - Gabriella (Gabbie) and Bryan.
Svetlana and Michael established their family in Illinois and opened their own design/built landscaping firm, garden center, florist and a gift shop. Yet God's call on Svetlana's life became evident and she went back to school to fulfill her childhood dream of pursuing a Bible college degree. In May, 2007 Svetlana finished her second Master's degree, this time in Theology, through Southwestern Assemblies of God University, Waxahachie, TX. In 2013, Svetlana received her Doctorate of Ministry in Leadership from the Assemblies of God Theological Seminary, Springfield, MO.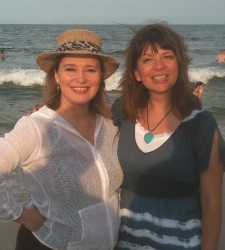 Svetlana entered full time ministry in 2007. Since then she has served as the Spiritual Formation Pastor at Fellowship of Joy, Grand Prairie, TX and worked as an adjunct professor at Southwestern Assemblies of God University. Michael and Svetlana followed the lead of the Holy Spirit as they sensed a call to join the staff at Our Father's House, an Assembly of God church in Maryland, as the Executive Pastor in October of 2010.
Svetlana's desire is that all believers may experience the "Holy Priesthood," as stated in 1 Peter 2:4-5. She has a vision to train and empower leaders of faith. Svetlana is passionate about helping people develop their full potential of who God created them to be and realize their God-given dreams. Svetlana's focus is on training the followers of Christ in becoming the best leaders in the local church body, the community, the corporate setting, their families, and in leading themselves, as they follow the example of the servant-leader Jesus.
| | |
| --- | --- |
| Articles by this writer: | Recipes by this Writer: |
| | |
<Back to Friends