<Back to Friends
Dana Cavallaro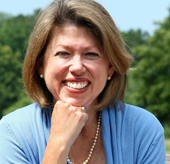 Dana Cavallaro has a shepherd's heart that reflects the Father's gentle compassion. She lives a life dedicated to the cause of Christ and lives out her faith daily.
Dana is an ordained minister and preacher of the gospel. She is a graduate of Gordon-Conwell theological seminary. Dana is the loving wife to Dan and mother of two teenage sons. She has been a close friend and pastor to Debbie and always has tremendous insight to share in person and in public minister. Dana has a keen discernment to the voice of the Holy Spirit and has a deep appreciation for the supernatural power of God.
She speaks more than she writes, but you can occasionally catch an article and keep up with her ministry here. If you would like to request that Dana come and speak at your event, feel free to contact her by clicking here.
| | |
| --- | --- |
| Articles by this writer: | Recipes by this Writer: |
| | |
<Back to Friends