The Diaper Story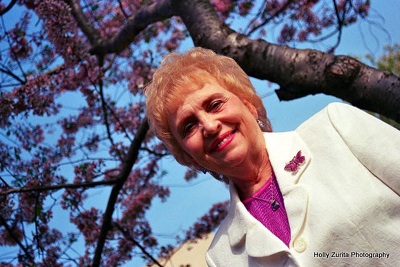 It's an amazing story about how God speaks to people; in this instance, how God spoke to two women at the same time.
I had been praying about how to share my faith in Jesus Christ to my son's violin teacher who was a Mormon. I had bought some books about their beliefs and had asked God to speak to me.
God did speak, but not in the way I expected.
He told me to buy a pack of diapers.
It sounded so strange to me, that I ignored it for a week. But then the prompting in my spirit was more than I could suppress, so I just went ahead and did it!
It was on a Tuesday afternoon, right before going to Grant's lesson. I took the diapers to the violin teacher's house and as I drove, I prayed all along the way to God as to what I should say. Right as I pulled up to her home and parked along the curb, I heard the Lord's voice speak to my heart with what to say. I was to tell her that these diapers were a gift to her, just like Jesus' gift to her. She didn't have to work for them, just like she didn't have to work for the gift of eternal life that Jesus provides—it's just a free gift!
I had learned that Mormons believe you have to work for your salvation—so this made sense to me that we as Christians believe that we are saved by grace through faith, and not through works, and that our salvation is a free gift paid for by Christ's sacrifice for our sins. It's not something that we deserve or could ever earn or work for.
Although my heart leaped within me to know and agree in my spirit with the truth that God wanted me to share… still I was so nervous to do so. I don't think I have ever felt so awkward in my life. I'd like to say that I boldly and proudly proclaimed my faith, but I actually felt very strange in my own skin, as if I were in an eighth grade play and my slip fell down on stage.
Nevertheless, I was determined to be obedient and deliver the diapers with the message.
I don't remember much of what she said, except thank you. But, I accomplished the mission and went back to the car relieved that it was over—only to have the Lord speak to me again and tell me that he wanted me to do this for the next six months. I thought I would die! I began to argue with the Lord and thought to myself, "Enough already!"
At the time, I had twin baby boys who were both in diapers and the expense was already a strain on our budget--so for the Lord to ask this of me, seemed unreasonable in my mind.
Still, with all the respect and honor that I could muster, I surrendered my will to the Lord's request, and humbly accepted His will and gently replied to Him, "Lord, I will do this, if you will provide for it, I know that you will." I trusted that He would, and agreed to His plan, and pulled away from the curb.
What happened next was amazing.
That evening, I slipped into a meeting across town for the women's group I was a part as the group was preparing for a women's encounter. The meeting was hosted by the pastor's wife at her home. During the discussions, something was said about reaching Mormons, but I didn't want to interrupt. So I waited until afterwards when the women were enjoying refreshments and mentioned to a few women still seated that the Lord had just asked me to buy diapers and how strange it was for me.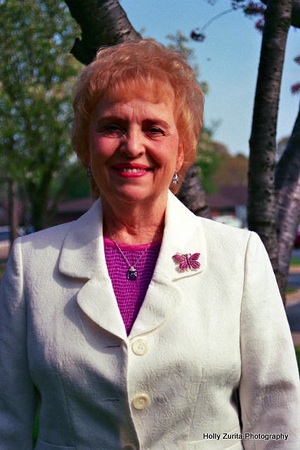 At that moment, the pastor's wife, Laura Qualls, walked by and overheard the conversation, and said, "Diapers? Who needs diapers?" When I sheepishly said that it was me, she boldly said, "The Lord told me last week to buy a pack of diapers and so I did, but I didn't know why. I've been carrying them around in my car for a week. Jerry, my husband, has asked me what they are for and I've told him I don't know, but the Lord said buy them, so I did… so wait right here and I'll be back. I'll go to the car and get the pack of diapers; God must have known they were for you."
I almost fainted! I was utterly amazed at how precise God was. He had told her the previous week at the same time he had initially told me—I had just procrastinated. It took me a week to obey—but not her!
She came back in and handed me a pack of diapers that were the same brand and the same size that I had given to the violin teacher. My jaw dropped. I thanked her with an amazed wondrous delight! I knew God had just strengthened my faith to never doubt His instructions again, no matter how strange they sounded—because nothing is strange to Him.
The other women who were there and witnessed the fact that God had spoken to two women at the same time, reminded me of all the times in the Bible that God had told his people to do things that seemed strange to them—like Moses, who threw the stick down and it became a serpent, and to pick up the serpent and it became a stick again. Or like God telling Moses to strike the rock and water flowed from it for the people of Israel to drink. Or the time when God told Moses what to do and when Moses did it, the water of the Red Sea parted and the people of God walked through on dry ground. That was strange—but it was amazing!
Likewise, I had to learn that even now in modern days, what God says to do doesn't always make rational sense, but if He says it, we will see His hand move if we do it!
I left that night with increased faith—like someone had poured Miracle Grow on my faith! I have not since doubted God! No matter what He says!
I continued delivering diapers for the next six months just like God said--each week I shared the same message: "This is your free gift, just like the free gift of salvation that Jesus gives." Diaper after diaper that she used daily… I'm sure the message rang true in her spirit all day long "It's a free gift, it's a free gift!" I'm so glad to have been a part of impacting her life for eternity—it remains to be seen what the outcome will be… but for now the faithfulness of God to be true to His word is utterly amazing to me!!
Copyright © 2008-2015 Debbie Reynolds Harper
Read more about the writer: Debbie Reynolds Harper
---
Post Your Comment...
---