<Back to Friends
Debbie Reynolds Harper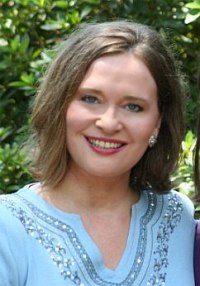 Debbie Harper is a communicator of the message of hope. Her desire is to be obedient to God's appointment and commission for her life. She is a dedicated wife to Billy and mother of seven wonderfully unique and talented children: Garrett, Gavin, Grant, Gillian, Grayson, Graham and Galen, who range in age from the crib to college. Her home and heart are filled with warmth and grace.
Her feature stories are now seen on ABC Fox Family's program The 700 Club, the Trinity Broadcasting Network and on CBN.com. Former ABC's WVEC TV-13 NEWS Personality, Debbie holds a B.A. in Communication from Evangel University and a M.A. in Journalism from Regent University. With years of professional television and journalism experience, Debbie has been a TV host for the America's Shopping Channel, and an on-air reporter and news anchor for the Family Channel's CBN World News Tonight.
As a writer, she has written for Springfield! Magazine, served as a columnist for the Navy News, and was managing editor for the Assemblies of God Southern Missouri District Messenger. In addition, she has worked as a model for John Casablanca and Charm Associates, appearing in numerous advertisements and making personality appearances.
As a writer and inspiring motivational speaker, Debbie, along with her husband Billy, shares a heart for building strong, Christ-centered relationships within families and marriages. Debbie is a woman who knows both joys and sorrows in life and perseveres to be an overcomer through the strong faithfulness of God. She shares a lighthearted and down-to-earth nature with those around her. Her message is one of truth, grace and hope from an outflow of an endearing relationship with Christ.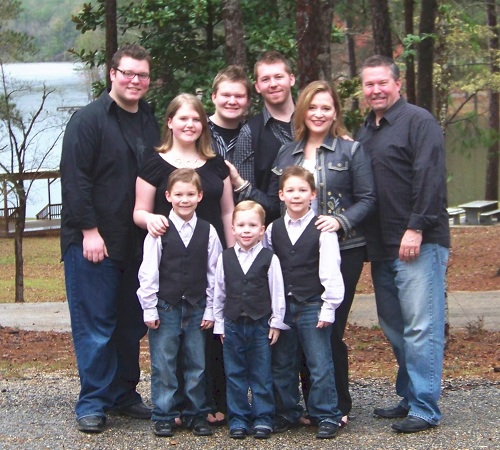 Debbie authored "Poise & Personality: Etiquette, Manners and Social Graces," a life-impacting book for girls, focusing on building Christian character and confidence
Debbie is also founder of StoneyBrook Media, LLC, a company dedicated to providing quality, professional Christian media. She is creator and managing editor of myfriendDebbie.com, an online magazine providing encouragement, inspiration and information to women everywhere.
The beauty of the sunshine, the breeze of the ocean waves, harmony singing with her children and tea with her friends . . . these are some of Debbie's favorite things. More than anything else in life, Debbie revels in meditating on the Word of God in the presence of the Almighty.
Debbie is proud to be a sweet Magnolia Blossom, born in Waynesboro, Miss. She grew up as the oldest of four children in Montgomery, Ala., the daughter of a minister who served as a governing state official in their church fellowship. Her parents are the Rev. and Mrs. J. Howard Reynolds. Her father taught her that all people are the same to God and that anything is possible if you believe. Her mother taught her all the endearing charms of Southern hospitality, as well as how to trust God and love family. Debbie has been blessed to travel to many countries and to visit almost every state in America. Her rich spiritual heritage includes a legacy of generations of believers. Her grandmother, Laudis Dyess Strahan, a great woman of God, was one of the most influential people in Debbie's life. It is because of her that Debbie has a ministry mantel to bring hope and encouragement to women.
Debbie now resides in Virginia with her husband and children and has faithfully attended and served Glad Tidings Church in Norfolk for 17 years, teaching marriage and women's classes and hosting small groups in her home. She has a passion to see people in fellowship with other believers and to see each person fulfill his or her purpose in Christ.
Debbie thanks you for visiting www.myfriendDebbie.com and hopes that you will enjoy the on-line magazine and tell your friends about it.
| | |
| --- | --- |
| Articles by this writer: | Recipes by this Writer: |
| | |
<Back to Friends