< Back to Kitchen Keeper Recipes
Tangy Ranch Chicken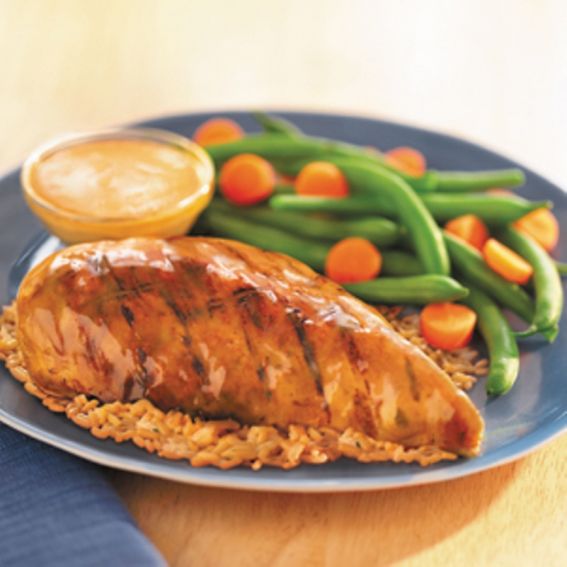 Tired of plain old chicken? Try this new flavorful recipe! It's great served over rice.
Ingredients:
2/3 cup ranch dressing
1/3 cup yellow mustard
3 tbsp. brown sugar
1 tbsp. oil
4-6 boneless skinless chicken breasts
Directions:
Mix dressing, mustard and sugar; set aside.
Heat 1 tbsp. oil in nonstick skillet.
Saute chicken until browned, about 10 min.
Stir in the sauce you set aside.
Coo k, stirring, 3 min. until chicken is glazed.
Serve and Enjoy!
Prep Time: 5 minutes
Cook Time: 15 minutes
Makes: 4-6 servings
Copyright © 2008-2015 Debbie Reynolds Harper
Read more about the writer: Debbie Reynolds Harper
---
Post Your Comment...
---