Five Tips to Encourage Life-Long Learning
Create an atmosphere of learning in your home all year round! Here are some tips to keep your students loving to learn.
Never Punish Children for Bad Grades. Instead, reward every good effort and celebrate any good progress.
Never Put Pressure on Your Children. Resist the temptation to pressure your kids because of your own peer pressure caused by wanting to have kids that succeed academically, and to have a perfect future.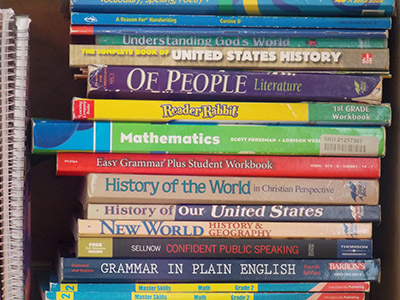 Never Compare Your Children to Other People's Children. Instead, let your children stand on their own accomplishments and achievements of merit.
Always Give Time for Exploring. Supply ample books, and learning games. Provide conversation topics and plenty of free time that is needed to explore new topics of interest.
Always Review Learning. Make learning a natural part of your daily life. At the end of the day, discuss all the things they have explored and discovered in a way that builds upon previous experiences. Exercise the principle of giving gratitude to God for opportunities and actively foster excitement and zeal for life and learning.
Enjoy the spring semester and the upcoming summer . . . all the same. Remember that learning can be fun!
Copyright © 2008-2015 Debbie Reynolds Harper
Read more about the writer: Debbie Reynolds Harper
---
Post Your Comment...
---