Security Beside the Still Waters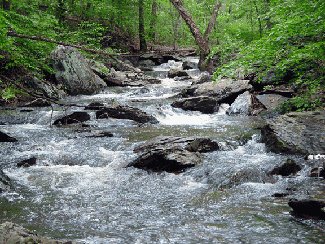 As I observe the world around me I have never witnessed so many people who are out of a job all at one time. Times are tough for many. More people I know have lost their homes in recent months than I ever remember hearing of. Families, businesses, and even churches are struggling with setbacks.
Uncertainly seems paramount. These are times that God intervenes for His people and provides for them what they cannot provide for themselves. Not only material needs are provided, but immaterial necessities like peace, hope, trust and faith.
I believe that there are at least three things that God accomplishes by changing the season in our lives. Number one is pride-busting. You just have everything figured out, and then God does something to change the season. Second, is trust-building. He puts you in a place where you must trust Him even for the food you eat. Thirdly, changing seasons can be life-bettering. He took His ancient people through a wilderness because it was the way to the Promised Land." There's no way to the Promised Land except through the wilderness, and there's no way to Easter except through Good Friday.
Maybe everyone in God's service should have an assignment that causes us - to live the adventure of what life is like when all you've got is God. Now you may be at or near that point right now. Or it may be that God wants you to be at that point, and you've been avoiding it. For all of us, the ultimate questions of security and obedience boil down to this: Can God be trusted? Is God really enough?
Scripture: Psalms 18:31 - "For who is God besides the Lord? And who is the Rock except our God?"
Prayer:
"Lord I trust You with what I see and what I don't see. I know You are here in the good times and in the bad and I continue to praise You. I believe that You can and will provide. Through the Scriptures, I know Your character and You are trustworthy. You keep Your promises to Your people. I choose to lay down my ways and trust Your ways. I ask believing that You will provide what I stand in need of today. I pray in Jesus's Name."
Copyright © 2008-2015 Debbie Reynolds Harper
Read more about the writer: Debbie Reynolds Harper
---
Post Your Comment...
---