A Somebody Who Thinks They're a Nobody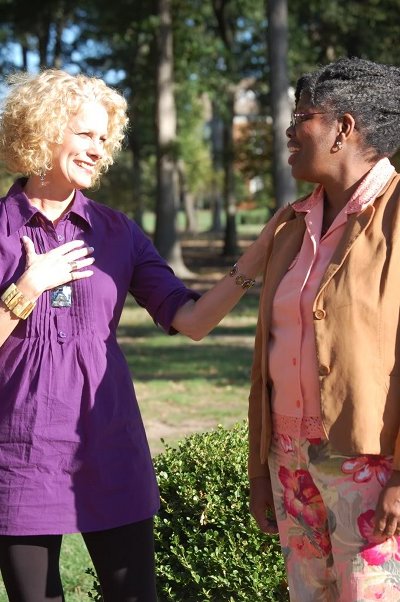 We recently had the privilege of taking our son, Gavin, to college for the first time and sitting under the ministry of the President of Valley Forge Christian College, Dr. Don Meyer, as he delivered a most inspiring sermon.
He admonished us to remember that most everyone in the Bible who received a call from God struggled with accepting the calling. He mentioned that we can find that scenario in both the Old and the New Testament. My mind quickly scanned the stories I knew and I thought to myself… "I remember Moses… he argued that he wasn't good enough and didn't have the right skills. I remember Gideon too… he told God that his was the least of the tribes and he was the least of those."
Likewise, my mind scanned the New Testament and I remembered how Matthew, a tax collector was not a likely choice for a disciple, but yet Jesus called him to follow him and fulfill the great commission… and there was Peter, a fisherman that Jesus spoke a prophetic calling and assignment over that Peter would later fulfill, "Upon this Rock, I will build my church and the gates of hell will not prevail against it."
The message went on to explain how Moses was called to use what was in his hand—his rod—something very familiar to him that he used everyday. God commanded him to throw it down. The audience was challenged to realize at what points God has asked us to take the thing that we do—and throw it down.
I began to realize that when we surrender to God's commands, He makes even what He commands us to throw down into something powerful for His Glory to accomplish what He has called us to do! When that thing is out of our hands or out of our control, however, we don't feel very comfortable about it. It's not until we continue in the path of obedience, trusting His commands that we begin to see the big picture of what God wants to do with our lives and the things He has, by His sovereignty, put in our hands.
One person has been known to explain the life of Moses as… 40 years in Egypt's palaces determining that he was a somebody… then 40 years wandering in the dessert to determine he was a nobody … in order to realize for the rest of his life the amazing revelation that God uses a somebody who thinks they are a nobody to do something truly amazing for the kingdom of God!
The next time you doubt your calling, or argue about what you are capable of doing, you are in good company… the Bible is full of others who have come before you. The next time you think you are a somebody… God may want to get your attention to remind you that you are a nobody without Him… and the next time you think you are a nobody… He can be sure to make you to realize that you are a somebody with Him!!
Copyright © 2008-2015 Debbie Reynolds Harper
Read more about the writer: Debbie Reynolds Harper
---
Reader Comments...
2011-09-17 12:23:31
"If you want to buy a car, you will have to get the credit loans. Furthermore, my father always takes a bank loan, which occurs to be really reliable. "
- Polly
---
Post Your Comment...
---