Five Tips to Start the School Year Right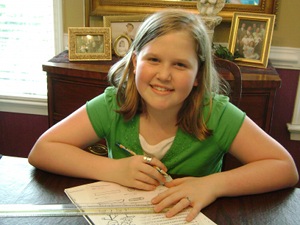 These last few weeks of summer are a great time to set the stage for the entire school year. Don't let August get the best of you, but, instead, use it as prep time for a great school year!

1. Begin to Anticipate Great Things-By looking forward to something, you can increase the enjoyment of it greatly. And the wait time is so much more pleasant. Allow your children to look forward to a new routine, new school supplies and activities on the school-year calendar. If your children are enrolled in a school, talk about the upcoming field-trips and events. If you are providing home instruction for your children, make some plans now for at least one event each month during the school year that they can look forward to.

2. Save Some Energy- If you use all your energy on the last flings of summer fun, you might be too exhausted to start well. Focus on being recharged and refueled instead. This can happen with rest and relaxation, balanced with excitement and preparation. If your summer schedule has been more lax, start moving into a "school-time" routine a few weeks in advance.

3. Plan to be Prepared- Set a special day to do some back-to-school shopping for needed supplies. Don't wait until the last minute when the shelves are bare and the clock is ticking. You are sending a message to your children that they are last on the list of priorities. If you make it a priority to be prepared for school, so will they!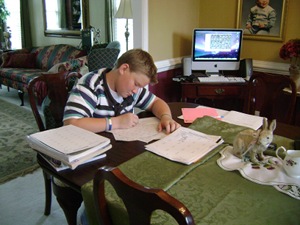 Have a system for closets and study areas already in place. Have a workable schedule to which everyone can adhere. The whole year will go much better if you start well.

4. Keep it Fun-We often stress out our children by our expectations and agendas rather than fostering and cultivating their God-given interests and talents. If helping them with their school work is stressful to you and something you dread, chances are they may dread it, too, and see it as stressful also. Appreciate each child's uniqueness and validate those qualities. Don't compare them to siblings or to friends.

5. Pray for Knowledge and Wisdom- Begin now to pray that your children will increase in knowledge as well as wisdom. Learning facts about historical dates and rivers without learning character traits such as gratitude and honesty will do little good in the long run. Pray for ideas for rewarding learning and positive study habits, as well as ways to affirm the individual achievements through which they demonstrate growth in their character and maturity.

Have a good time getting ready for a great school year!

"Trust in the Lord with all your heart, lean not to your own understanding, in all your ways acknowledge Him, and He shall direct your paths!" Proverbs 3:5-6 (NKJ)
Copyright © 2008-2015 Debbie Reynolds Harper
Read more about the writer: Debbie Reynolds Harper
---
Post Your Comment...
---