Celebrating Our Marriage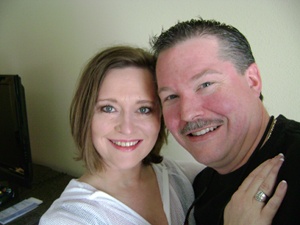 It was our anniversary and it was time to celebrate 20 years of marriage. So, we decided to stop and take the time to do so.
Our Unique Relationship
Marriage has not been easy for us. We are both first-born and by nature, stubborn, "bossy" type individuals. Therefore, in the early days of our marriage, we were like two rams that locked horns and neither would budge. In order to get anywhere, we would just have to decide to just move in the right direction together even with our horns locked. It wasn't very effective, but by God's grace, we have made it thus far.
We have tried to mature over the years and not be so self-centered and controlling, and we have tried to implement what we have since learned about the roles within the marriage that are honoring to God and lend to a more effective home life, and we have seen a marked improvement in our relationship.
So, recently, we were happy to have made it to 20 years! And it was time to celebrate! We called our friend, Heather, to watch the children for the weekend so we could spend some special time together. She came when she got off work on Friday and left Sunday around dinner time. Two whole days and nights we had together! Only four times in our marriage have we gotten away for the weekend.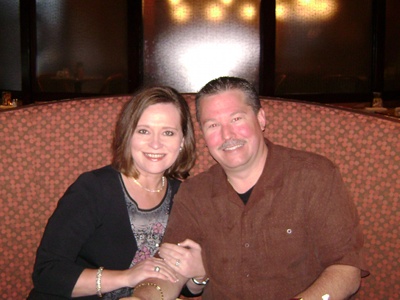 Great Food
Billy and I had our special time all planned out, but also left a little room for spontaneity. We love to eat at nice restaurants, but seldom do anymore with the expense of taking the whole family of seven children. So, this was our chance. We went to the ocean front on the Atlantic, about half an hour from our home to a wonderful restaurant we'd heard about and had grilled crab cakes, lobster bisque, and parmesan flounder. Billy's favorite was the sushi tuna Tataki, with wasabi sauce. The next night, we had grilled tuna steak and shrimp at another great place. We had forgotten the taste of some of those delicacies, so they were even more delicious. Listening to the music while watching the sun go down over the waves in the evening breezes was also a treat.
Daytime Fun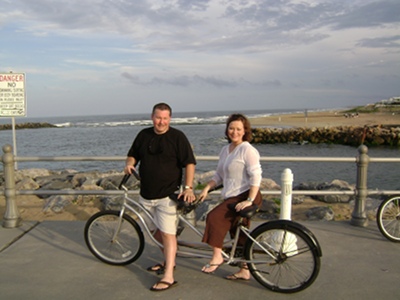 During the day, we spent fun time together relaxing, talking, swimming and riding bikes on the boardwalk. We rented a tandem bike and we were having a great time riding along together until we decided to switch places to see which one had to pedal harder. Apparently, the back seat was a lot smaller than the front. Billy's knees were cramped and he broke the seat! We both took turns trying to ride on the broken seat but it just didn't work! We laughed a lot and had to walk back to return the bike. Our ride was over, but the memories were not!
Counting Our Blessings
We had a late breakfast, worked out at the hotel fitness room, swam together in the pool and did a little shopping. We read our prayer journal together, talked about the scripture and what it meant to us and listed all the good things God had done for us just this year. We stopped to reflect on the highlights of our 20 years of marriage and gave prayers of thanks to God for it and asked Him for another 20 years!
We did it, Praise God, by His Grace, and it was time to celebrate it!
I hope you find things in your life to celebrate soon as well!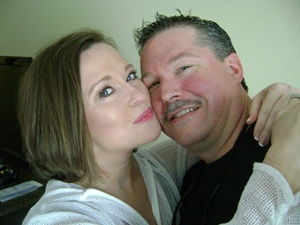 Copyright © 2008-2015 Debbie Reynolds Harper
Read more about the writer: Debbie Reynolds Harper
---
Post Your Comment...
---