< Back to Kitchen Keeper Recipes
Green-Onion Potato Salad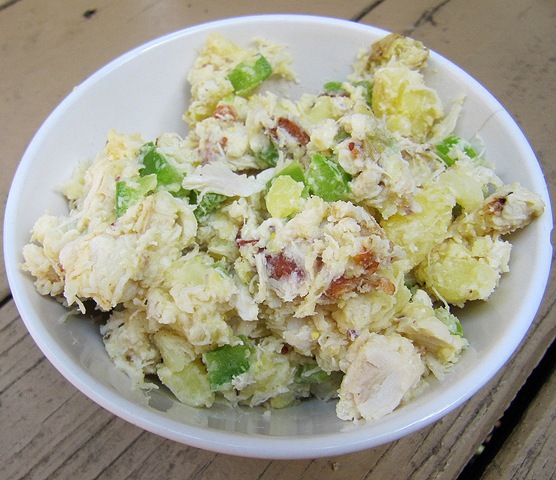 Tasty Green-Onion Potato Salad is great for any party or event. Enjoy with the whole family.
Ingredients:
2 Lbs. Red potatos
1 Tbsp. Plus 2 tsp. kosher salt, divided
1-1/4 cups Hellmann's real mayonnaise
2 Tbsp. white wine vinegar
1 to 2 jalapeno peppers, chopped
2 tsp. salt
1/4 tsp. ground black pepper
6 green onions, tinly sliced
1/4 cup fresh cilantro or parsley, chopped
Directions:
Cover potatos with water in 4-quart saucepot.
Bring to a boil over medium-high heat.
Add 1 tablespoon salt; reduce heat to low and simmer 10 minutes or until potatoes are tender; drain and cool slightly. Slice
Combine mayonnaise, vinegar, jalapeno peppers, salt, and black pepper.
Stir in remaining ingredients and toss gently.
Copyright © 2008-2015 Debbie Reynolds Harper
Read more about the writer: Debbie Reynolds Harper
---
Post Your Comment...
---