< Back to Kitchen Keeper Recipes
Sloppy Joes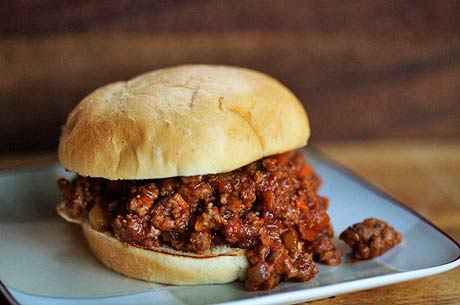 A quick and easy meal that my grown kids still love! Great with a side of French fries or macaroni and cheese.
Ingredients:
1-1/2 pounds ground beef or turkey
Diced onions if desired
1 cup of ketchup
¾ cup of brown sugar
Hamburger or potato rolls
Directions:
Brown 1-½ pounds ground beef or turkey (may add onions if desired). Drain off the fat.
Add 1 cup of ketchup and ¾ cup of brown sugar. (You can add more or less of each to your desired taste.)
Heat on high until it sizzles and then simmer for 15 minutes.
Serve on potato or hamburger rolls (we open the rolls and put the meat on both sides and eat with a fork).
Copyright © 2008-2015 Debbie Reynolds Harper
Read more about the writer: Debbie Reynolds Harper
---
Post Your Comment...
---