The Latest in Purses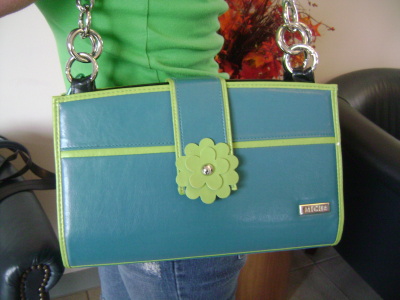 I love purses, especially ones that express your personality and that are practical! I enjoy the style variety but I don't enjoy changing my purses over to match my next outfit. I've been known to drag two purses to the car with me and switch the contents from one to the other in the car on the way to where I'm going!
But recently, my friend, Rachel Lynch, came to church sporting a new kind of bag! It's a purse that you don't have to change the contents of-- just the skin on the outside of the purse instead! I thought it was a very clever idea!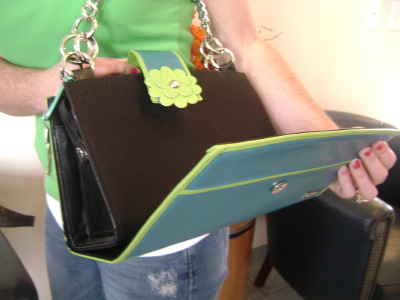 Over the last several weeks I've seen Rachel carry many great looks to match her different outfits—without ever changing purses—just the outside layer! It's a really neat concept that you can find at st ores, online or through individual representatives like Rachel.
I don't have one for myself yet, but I'm still checking them out!
It's called "The Miche Bag!" The purses come in a variety of sizes and prices. I hope you get a chance to see one soon, if you haven't already… and perhaps get one for yourself for Christmas!
If you'd like to know more, you can contact Rachel at fivelyricallynches@aol.com.
Copyright © 2008-2015 Debbie Reynolds Harper
Read more about the writer: Debbie Reynolds Harper
---
Post Your Comment...
---