Celebrate Their Progress
Our son just came home from college to visit for a few weeks after having completed two years of college successfully!
He will be traveling with a group from his college all summer, so we only had about 10 days with him before he had to go.
We decided that we would celebrate his success so far while he was here. He has two more years of college to go before he graduated, but why wait until then to celebrate what he has done so far!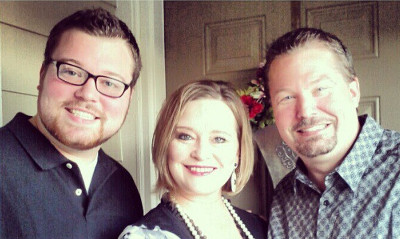 We wanted to celebrate his having completed his sophomore year and his rank now as a rising junior!! We are so happy for him!!
So, when he arrived, we talked with him and made a list of his favorite dinners and special treats he wanted while he was here. Burgers one night, Mexican another, and of course Shepherds pie is a family favorite. Then we scheduled a special dinner night out with just him—so we could focus just on him! And on the last Sunday of his visit, we took the whole family out.
We made sure he got all the special meals he wanted each day of the week he was here. And we kept our commitment to taking him out and making a special time of it.
It was great to spend time talking to him and finding out what his year had been like, who the special people are in his life, what experiences he has had, what books he had read, what songs he loves, what his struggles have been, what his fears are, what he enjoys, and what he's looking forward to next!!
We prayed for him and blessed him with our love and commitment to him to watch over him and guide him and to encourage him in all that he does. In short, we celebrate HIM, and the fact that he is a special part of our family!!
Although he will be 20 this summer, I believe children are never too old to be loved, encouraged and celebrated! That's what's great about being a part of a family!
Copyright © 2008-2015 Debbie Reynolds Harper
Read more about the writer: Debbie Reynolds Harper
---
Post Your Comment...
---