Cloudy with a Chance of Rain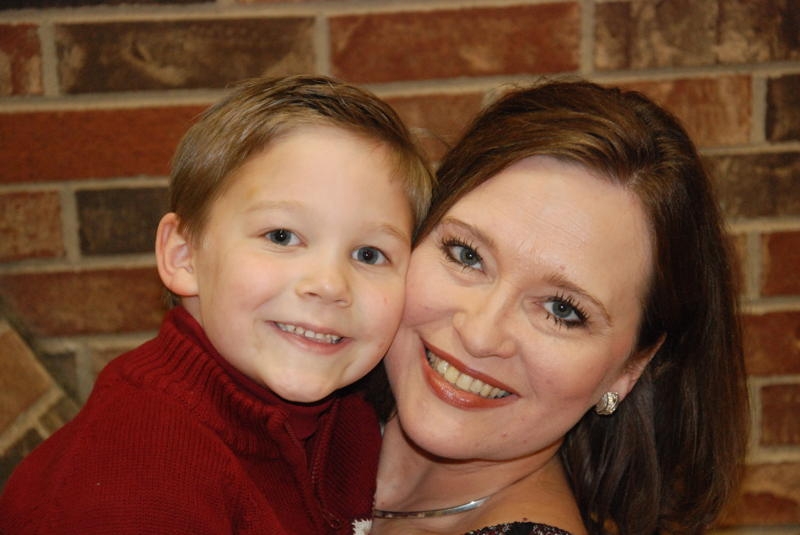 The forecast today said rain and we did get our share of drizzle throughout the morning—but nothing quite like the unexpected downpour we got this evening.
While Billy was gone, Graham, our independent and self-sufficient six-year-old used too much toilet paper and had an overflow in the bathroom upstairs and didn't tell anyone until I could hear something dripping from the ceiling in the kitchen. I had our daughter, Gillian go with me quickly upstairs, because I had recently had surgery on my arms. She turned off the water-- stepping through water about two inches deep in the bathroom. We waded through to pick up the rugs and try to sop it up with every towel we had clean.
But that wasn't the end of it. It "rained" in our kitchen for three straight hours—we had buckets and towels everywhere—then about half way through part of the ceiling plaster fell to the kitchen floor. It was coming through the light fixtures over the island and splashing on the dishes. We had to empty the buckets and put them back-again and again.
Graham had tried to plunge it himself, but had gone to change his clothes since his jeans got wet-- and the water had kept pouring out—without his telling anyone. He felt bad. He said that God helped David with Goliath, and he thought God would help him too. I told him that God did help him, He gave him parents—and he should call us!
Gillian and I tried to keep a cheerful face—until Billy and the guys returned--she was being our comedian weather girl announcing her forcast as "cloudy with a chance of potty rain." The twins were cracking up! It started at 5pm. I heard the last drop at 5 'till 8. It was crazy and definetly a motherhood moment that will never be forgotten.
Copyright © 2008-2015 Debbie Reynolds Harper
Read more about the writer: Debbie Reynolds Harper
---
Post Your Comment...
---