Need to Keep Bugs Away?
Of all the summer household tips I have ever heard, the strangest by far is taking Bounce Dryer Sheets to your Picnic Table!!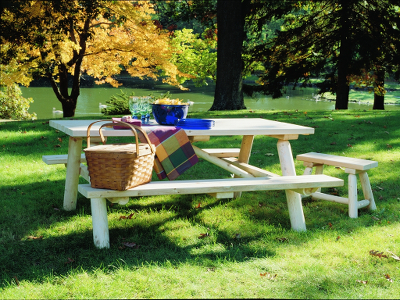 I know it sounds strange, but it works. When you are packing up your fixings for your picnic, pack in some dryer sheets in a little Ziploc baggie.
When you set your picnic table with trays of food, lay some Bounce dryer sheets around the table.
When you are enjoying your hotdogs, hamburger, baked beans and potato salad, you won't have to share them with the insects… and you can eat peacefully without being bothered by the bugs.
It also works as a bug repellent. Take a fresh dryer sheet and rub your ankles with it, so that you won't get mosquito, ant and bug bites!
Amazing!! What will they think of next!!
Happy Summer Picnicing!!
Copyright © 2008-2015 Debbie Reynolds Harper
Read more about the writer: Debbie Reynolds Harper
---
Post Your Comment...
---