Keep Your Baskets Ready for Spring
Here's a tip to staying ready for a spring picnic or outdoor lunch anytime. Keep your large picnic baskets within full view and quick reach by placing them in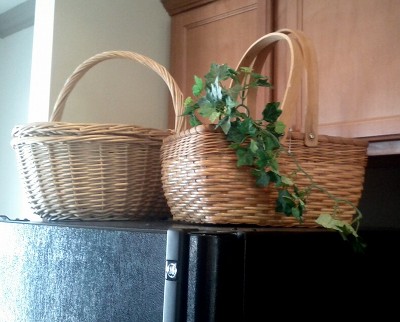 the wide open space above your refrigerator.
When the weather is nice and a beautiful warm sunny day presents itself, you'll be ready quickly to seize the sights, sounds and smells of a lovely spring day! Keep a picnic tablecloth packed inside the basket at all times, so it's ready to go.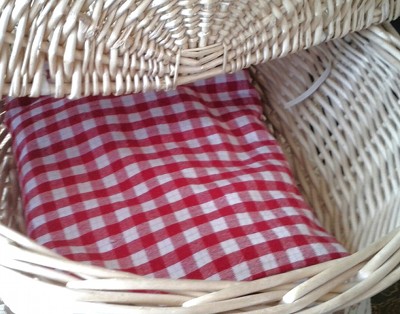 All you have to do is toss in some quick healthy food items and water bottles and you'll be ready to take to the great outdoors-- God's gift of nature! Our family likes string cheese, crisp apples, almonds, salads to go, baby carrots and quick deli sandwiches. Granola bars and trail mix are also a treat.
You can also fit a frisbee, small nerf-balls to throw and catch, a family-fun joke or riddle book, ring toss, pack of go-fish cards or small game for everyone to enjoy.
Don't have a basket? Stop at your local thrift store and see what you can find, or make a smart purchase at your closest arts and crafts store. You'll be sure to enjoy it for days and years to come!
Copyright © 2008-2015 Debbie Reynolds Harper
Read more about the writer: Debbie Reynolds Harper
---
Post Your Comment...
---