Bringing Order to Your Organization
Recently, during my prayer time, the Lord spoke to me and said, "Bring Order to Your Organization." By this, He meant my home and family first, and then to everything else I do. I thought to myself, "Wow!!" and I asked for the Lord's help in doing that.
As I have been available and willing to listen closely to His voice in my spirit, I have been able to bring order where there was disorder, peace to where their was frustration and clarity to where there was confusion.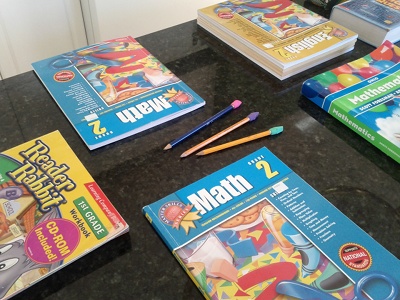 The area of schoolwork for the children is one area in which we have been able to bring beautiful order. The children love their school books and they enjoy the opportunity to learn. We have been careful not to allow anything to rob them of that joy. I read recently at www.aholyexperience.com the saying, that "any air that is not grace-filled is toxic." I totally agree. Our home and family relationship should be so full of God's grace that the atmosphere is a non-toxic one for us and our children.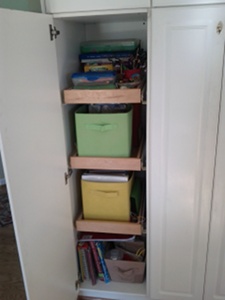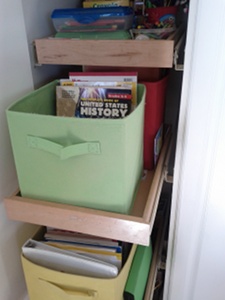 The educational process is a life-long process. To create an appetite for learning and a positive experience will cultivate a satisfaction with gaining knowledge and understanding which is what we are encouraged to do in scripture. To create an atmosphere of dread, threat, fear, intimidation, or frustration can lead to a student resisting, procrastinating or quitting.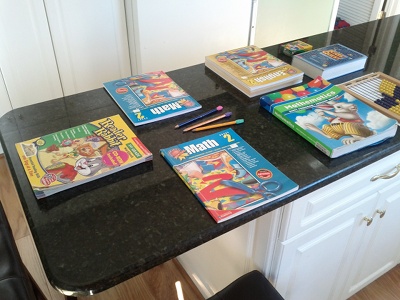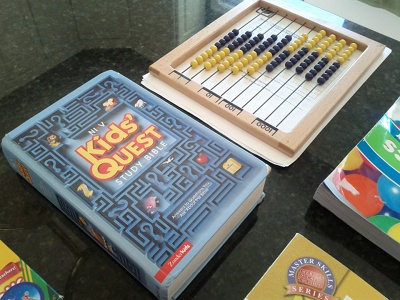 I am wholeheartedly a proponent of education, thus, the reason why I am still a student myself, in the Ph. D. program, but I am not in favor of making an idol, or a false god, out of education or any academic institutional achievement or grades. I believe, unfortunately, that this sets a trap for despair and dysfunction for both parents and students.
I hear the sad sagas of parents who are exhausted with running kids around all the time and struggling to complete assignments and living constantly in a state of stress. I remember all too well, when we did this with our older children. I am thankful that we have learned a different and more pleasant way and I pray for stressed-out families, living an out-of-breath lifestyle to have the peace, calm and order that Jesus can bring.
In order for us to know the good, pleasant, and perfect will of God for us, we must follow the advice of this verse:
"Do not be conformed by the pattern of this world, but be transformed by the renewing of your mind, then you will be able to test and approve what God's will is—His good, pleasant and perfect will," Romans 12:2 (NIV).
"Not by might, nor by power, but by my Spirit says the Lord Almighty," Zechariah 4:6 (NIV).
Copyright © 2008-2015 Debbie Reynolds Harper
Read more about the writer: Debbie Reynolds Harper
---
Post Your Comment...
---