American Heritage Series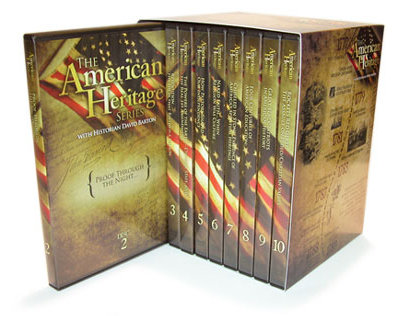 Our family recently discovered a wonderful series of history videos that provide an insightful look into America's Christian Heritage. We were excited to find them at our local Christian bookstore (www.christianbook.com) and have enjoyed watching them together and learning amazing lessons in history as a family.
I was amazed that the videos captured the attention of our 15-year-old son, Grant, and he was intrigued and fascinated by what he was learning. He has recounted many of the facts and developed a greater overall perspective, which shows in our conversations following the videos. I know the information will have life-long benefit as they prepare him to be a well-informed citizen.
As believers in Christ, I believe that educating ourselves and our children about the past, present and future and the significance they hold in understanding the sovereignty of God, is both a responsibility and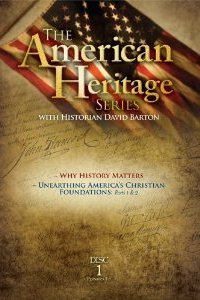 opportunity.
The American Heritage Series of videos is produced by www.wallbuilders.com and is presented by historian, David Barton. It provides an opportunity to discover the often forgotten and astonishing story of America's founding. For centuries, Americans were taught a providential view of American history that presented Godly heroes and the moral foundation upon which the nation was built. However, in recent years, a new version of history has emerged that seems to censor the core values of Americas past.
One such discovery was that the original document that held the phrase regarding the "separation of church and state" was not a government document at all, but a private letter. It even had a different meaning in context than what is presented now. It was originally meant that the state would have no right to prevent expressions of free worship and that the state was intended to protect the right to worship, not prevent it.
You will be interested to teach your children what scripture verse is found engraved on the Liberty Bell and to read the original documents and personal mementos from those who signed the Declaration of Independence and discover what the signers had to say about the powerful time of prayer they experienced together. The video series makes the places, people, rooms and documents of history come alive.
I hope that you will be inspired to check out the America Heritage Series and perhaps provide the videos as a resource to your family and friends.
Copyright © 2008-2015 Debbie Reynolds Harper
Read more about the writer: Debbie Reynolds Harper
---
Post Your Comment...
---