For Tough Stains Try Baking Soda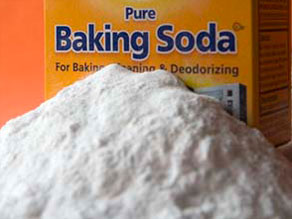 Not long ago, we discovered an amazing way to get tea stains off our chrome tea pot. I didn't realize that the tea pot could stain in the first place, but after regular use, it had become dingy with tea stains.
That's when my husband, while helping us in the kitchen, remembered something his grandmother had used and decided to try it to see if it worked—and it did. Baking Soda! With some warm water and some scrubbing action with baking soda, we had a tea pot that looked brand new!
He decided to try it on the white sink and other items too. It cleaned everything.
So there you have it! If you didn't know it already, try baking soda for tough stains.
Copyright © 2008-2015 Debbie Reynolds Harper
Read more about the writer: Debbie Reynolds Harper
---
Post Your Comment...
---