Gateway Arch Travel Destination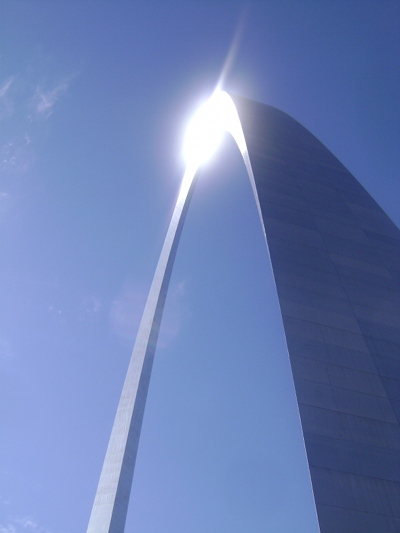 The St. Louis Arch is known as the "Gateway to the West," and stands as the central focus as you travel through St. Louis, MO. The arch overlooks the Mississippi River and is an impressive monument both in physical dimensions and architectural engineering.

I have fond memories of traveling and visiting the site when I was growing up… piling into the capsules with my sisters and brother and riding all the way to the top. It was exhilarating to stand inside the very narrow top of the arch and look outside the windows down onto the grand Mississippi river, which looked like a trickling stream from the lofty heights of the arch.

So, recently my husband and I took our children to enjoy the same experience. They were so intrigued with riding all the way to the top. They were able to look out and see the road on which we had just driven and the cars looked like little toy Match Box cars.

The monument, The Lincoln Expansion Memorial, as it is officially called, is one the tallest man-made monuments in the world. It stands 630 feet tall… taller than the Statue of Liberty, Washington Monument, and Mt. Rushmore… just under the Empire State Building and the Eiffel Tower.

In addition to the $10 tram ride to the top, there is a free museum underground full of interesting artifacts about how the West was settled, animated wax figures, videos of the Lewis and Clark Expeditions and a History of Baseball Exhibition. Gift shops and souvenir photos are also available with books and memorabilia about the Wild West.

Outside the Gateway Arch are beautiful grounds with breezes from the river blowing through the trees. The children played in the leaves and threw the football with each other. We all had a great day and were thankful for our time together there.

So, the next time you're going West… you may want to consider visiting the Gateway Arch in St. Louis, MO. I know you'll find it to be well worth the effort.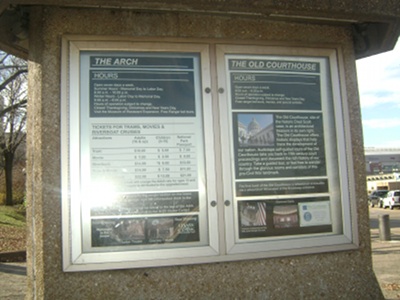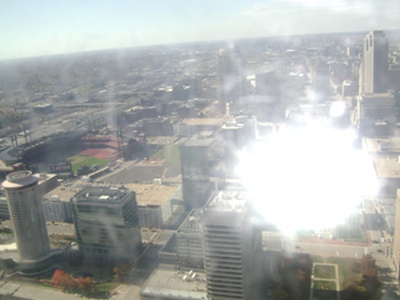 (Outside the window up in the top of the arch.)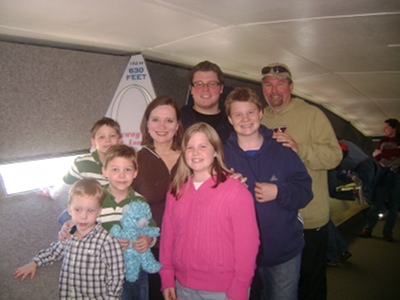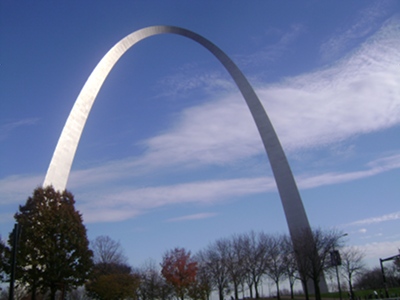 Copyright © 2008-2015 Debbie Reynolds Harper
Read more about the writer: Debbie Reynolds Harper
---
Post Your Comment...
---