Plan a Party!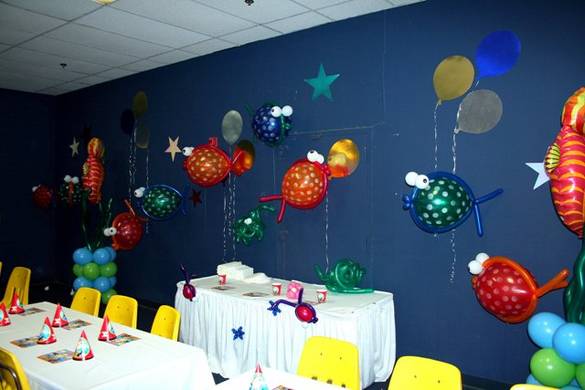 Summer is a great time to have a party… for any reason! So find a reason to celebrate something!!
Planning a party can be difficult but if you use some of these tips you won't be stressed out at the end of the day and everyone will have fun, including you!
Tip #1: When planning a party, choosing a certain theme can make things easier on many different levels. If it's a holiday party, that makes it easy. Historical periods make great themes, everything from medieval times to the 1950s. Or you can choose a place like Italy, Mexico, or Hawaii. Movie themed parties are fun as well like Shirley Temple, Little Women or Princess Movies.
Tip #2: Once you pick a theme, you are ready to start the next step. This can be the most fun of all. Making invitations. First you want your invitations to match your theme. Your invitation will set the stage for your whole theme and get people excited and in the spirit for the party. If you are planning a 1950s party you can ask everyone to come dressed in poodle skirts, bobby sox and leather jackets. On the invitation, you can even take some fabric and cut out a poodle skirt and put it on the front to add extra flare that will make for a fun, inexpensive invitation.
Tip #3: Now, it's time for the food! You can really be creative when you're matching party goodies and favors to your theme. Having a St. Patrick's Day party? Have a shamrock-shaped cake and lemon-lime slushes. Having a French party? Serve croissants and chocolate mousse. Having a Little Women Party? Make stuff that Marmie would have cooked up in her kitchen. Have fun and be creative!
Tip #4: Next, up with the decorations! By now you've figured out that everything's easier to come up with when you have a theme – and decorations are no exception. Pull out everything you can find around the house that matchers your theme and go to town with it. For a Winter party/ Christmas party, the eating utensils can be stuffed into mittens at each place at the table. A snowman made from Styrofoam balls can act as a centerpiece. Wool Scarves draped overhead instead of crepe-paper streamers are perfect. Any theme from Colonial America to Underwater World will practically design its own decorations, and your guests will be delighted.
Tip #5: Don't stress or overdo it! It's very easy to get carried away with a theme party. Here are some ways to know if you have gotten too carried away. Make sure that your theme is something that your guest are familiar with. If you want to have a Shakespeare party, inviting your friends to dress up as their favorite character might not be the best idea. Next is overkill. A Rainforest theme is one thing, but don't drown your guest with tree frogs hanging from their drinking straws or tiny plastic monkeys inside every ice cube. There's a fine line between clever and cheesy.
Last but not least, whatever you do, DON'T STRESS OUT! A party is supposed to be fun, so let it be.
Copyright © 2008-2015 Debbie Reynolds Harper
Read more about the writer: Debbie Reynolds Harper
---
Post Your Comment...
---