Dreams Speak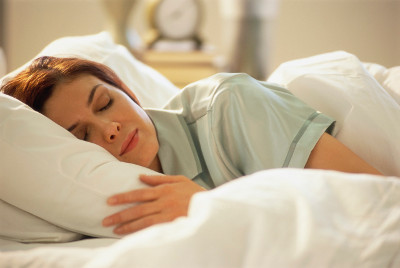 The topic of dreams has always fascinated me. One of the first research papers I ever wrote in school and one of the first speeches I ever gave in high school speech class was on "dreams." I discovered it to be the "subconscious way of dealing with the conscious world."

I would certainly not say that every dream we have should be labeled as significant, or that we should take them all to heart, but dreams can definitely be a vehicle in which God delivers valuable messages to us. We see many examples in the Bible where God chooses to speak to His people through dreams, including Joseph, the earthly father of Jesus. It's something we don't fully understand now, but I'm sure that there is much more to know.

Some symbolism that I've discovered along the way, I find interesting and will share a few of them with you as you seek to discover meaning in your own dreams. For instance, the following topics in a dream usually correlate to certain themes in real life:

Some Theme/Topic Correlations:

1-HOUSE: A house represents your life. If you discovered hidden rooms and passage ways, it represents that your life is opening up to new possibilities. If you dream of a small house, it could mean that you are finding your present life to be very confining, and your subconscious is reflecting your thoughts and emotions about it.

2.-FLYING: Flying represents your feelings of success or failure. Your life or plans might just be getting off the ground, if your dream takes you flying.

3-TOILET: This may sound odd, but a commode or toilet represents humiliation. If you dream you are exposed at the basic level, in a bathroom with no walls, or everyone walking around you, you are experiencing inner feelings of humiliation and shame.

4-ROBBERY: Robberies or breaking and entering could represent not only fear or sudden or unexpected attack, but also forceful entry, or perhaps someone or something that is crossing your boundaries without your consent. This will produce feelings of anxiety and alarm, that your subconscious will try to figure out.

5.-SNAKE: Snakes represent evil of all kinds. If the snake is green, it could mean envy or greed. It could represent the evil motivations of people's heart. If the snake is hidden, it would be less obvious is real life. If the snake is speaking, it could mean a source of deception is in your life.

6-BRIDGE: A bridge represents a new transition in your life. If you dream you are crossing a bridge or traveling on a journey that comes to a place to cross a bridge, you could be facing challenging decisions in your conscious life that may seem promising, or ones that can not be reversed, like crossing the Rubicon.

The New Age philosophies have unfortunately tainted the view of this amazing part of our minds and spirits and how God's will, can many times be demonstrated through dreams. In all things, as Christians we must line up our understanding of the natural and supernatural world with what God's Word says. Never, should we look to signs rather than the giver of the signs.

However, with careful and prayerful discernment, God can indeed be trying to get our attention and speak to us through dreams. If we listen, we can discover that dreams indeed speak!
Copyright © 2008-2015 Debbie Reynolds Harper
Read more about the writer: Debbie Reynolds Harper
---
Post Your Comment...
---