Four Parts of a Healthy Person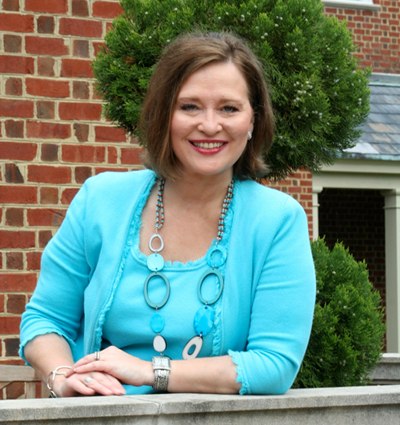 Early in my life I struggled with knowing how to take care of my own personal well-being. I didn't know how to manage my growing responsibilities without running out of steam myself.

I really prayed and asked God to reveal to me how to create the kind of life that He had for me— a life full of joy and life more abundantly. I wanted to be the best I could be for Him, for myself and for my family.

I was thrilled when I discovered some helpful keys to building a happy and fulfilling life. I have implemented the following things into my thinking and practice ever since, and it has helped me maintain a positive consistency in my daily life. My children and spouse are also blessed by it.

Four areas in our lives require attention every day, or at least on a regular basis. If we neglect one or more of them, our overall well-being will suffer, and so will those who are in our care.

PHYSICAL

Our minds and spirits are housed in a physical shell. That shell must be watered, stretched, strengthened, rested and taken care of. Our bodies also respond to our environment. For example, our bodies are regulated with light. We need sunlight every day. When sunlight hits the retinas of our eyes at midday, it automatically tells our bodies when we need to sleep several hours later.

We are also conditioned physically in other ways. We must walk, run, reach, stretch, bend and MOVE. Bodies need motion. This can be accomplished in a number of ways, but the important thing to know is that it needs to be a lifestyle.

Our bodies also need proper nutrients from natural foods or supplements that provide good nourishment for our bones, blood and organs. In addition, we need plenty of water every day for our physical bodies to function well and stay healthy. I had to learn these lessons the hard way, but I have learned to take this area seriously—I listen to my body and choose not to neglect the vehicle in which any ministry or effectiveness is delivered.

MENTAL

Just as we have to condition our bodies, we need to provide our minds with regular exercise as well. We each have certain aptitudes of comprehension and intellectual abilities. These skills must be stretched, strengthened, utilized and stimulated on a regular basis. Learning new vocabulary words, accessing new areas of knowledge, reading challenging material, engaging in an enriching conversation, memorizing scripture or reciting poetry are ways to use our minds and thus maintain our mental well-being.

Without proper stimulation or enlightenment, we grow stale and get in a rut, and parts of our brains atrophy just like physical muscles. We run on auto-pilot but have no wheels or gears turning. In order to stay sharp, we must continue to learn and discover. We must access and maintain this God-given ability of using our minds.

I challenge myself and my children to learn something new every day. Conversation with others, including our spouses, will be much more interesting when we have something new to share. I have resolved to always maintain a growing edge—something that I'm growing in and learning about.

SOCIAL-EMOTIONAL

We are created by God to be social beings. Likewise, we have God-given emotions that need proper channeling. Daily, we must find ways to interact with others and creatively express our laughter, our joy, our smiles, our personalities and, in turn, enjoy those same qualities in others. We must acknowledge our insecurities, doubts, fears, hurts and disappointments with other caring individuals—as we also serve those same purposes in the lives of others. We all need friends and family with whom to share life.

Making sure the social-emotional aspect of our lives is tended well requires intentional actions on our part. We must not expect our spouses or close friends to meet all our needs. We must turn our hearts upward to the Lord and our hands outward toward others. We will benefit if we show initiative in contacting others and planning times to get together to talk, laugh, pray, cry or whatever it is that we need. Failing to do this will result in a lack of emotional well-being and/or social inhibitions.

SPIRITUAL

We either flourish or flounder when it comes to the spiritual component of our lives. Our faith is either strong or weak depending on how we feed and nourish this area of our lives. We cannot ignore that we are spiritual beings with a spirit within us that can connect with the Holy Spirit of God. It is when our spirits commune and fellowship with the spirit of God that we feel most alive, most transcendent and most purposeful. The Word of God feeds our spirit and makes it strong. Times of prayer, meditation on Scripture and the goodness of God fill our hearts with awe and gratitude. Worship and music can also nourish and strengthen our spirits.

It is in these spirit-strengthening times we can humbly realize our finite abilities, as well as our access to an infinite God, much greater than ourselves, who has allowed us access to the throne room of Heaven through His Son, our Advocate, Jesus Christ. Through Him, we have power and strength in our spirits to become the children of God and through the Comforter, the Spirit of Truth, that we can be His witnesses.

I absolutely love my daily times that I spend with the Lord, absorbing His Words spoken to me through the Scripture and being transformed in my spirit because of the power of the living God that dwells in me.

A CHALLENGE

When we recognize that God has created us as multi-faceted beings and that we have a responsibility to nourish every aspect of our beings, our lives can flourish. We will thrive instead of merely survive.
Copyright © 2008-2015 Debbie Reynolds Harper
Read more about the writer: Debbie Reynolds Harper
---
Post Your Comment...
---