A Bridal Shower Tea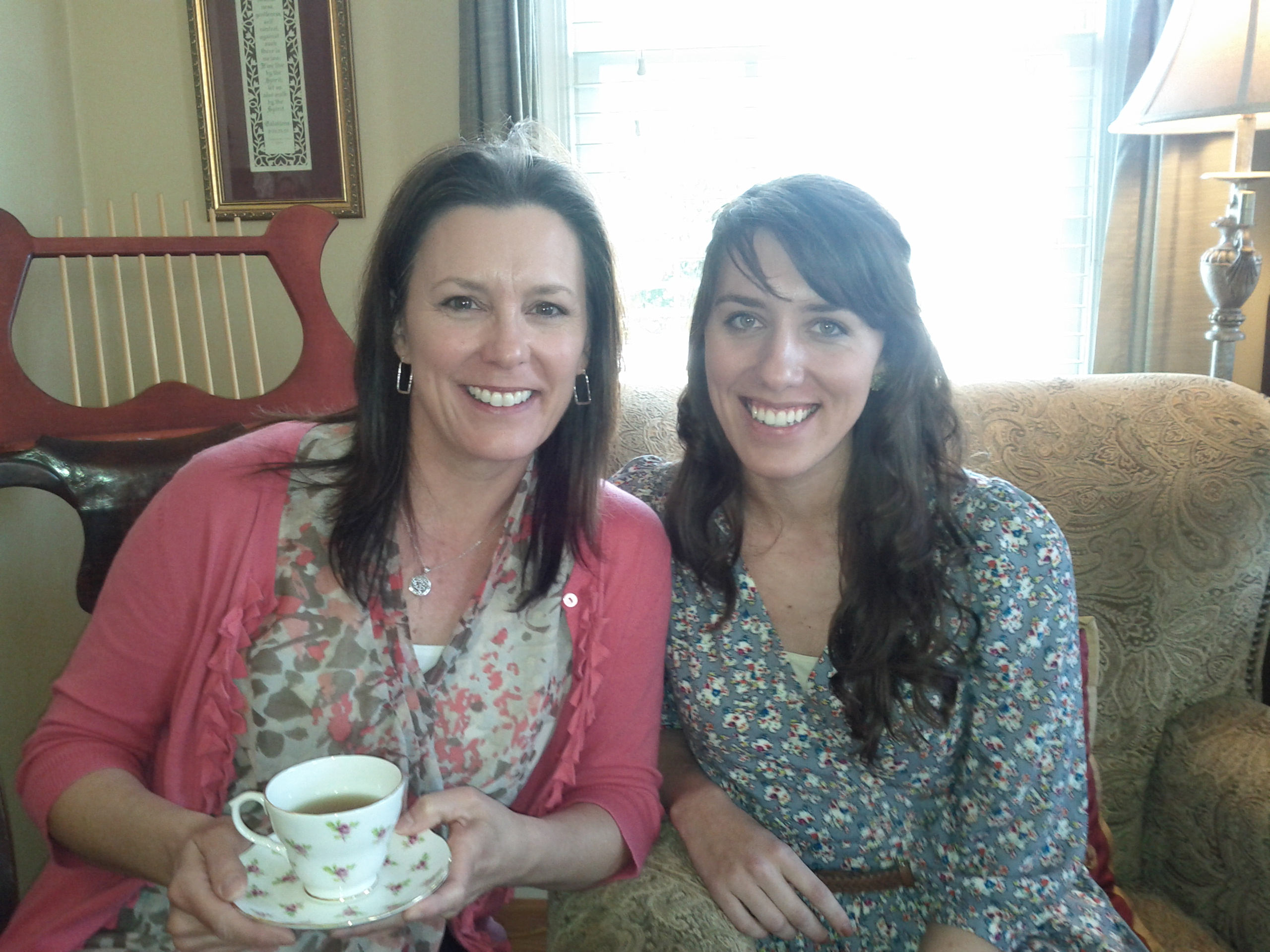 If you are looking for a wonderful way to celebrate a Bridal Shower, pick a date, invite some friends and enjoy a lovely afternoon tea and conversation! We recently hosted our friends daughter's Bridal Shower at our home and had a marvelous time together. We provided a variety of teapots with different selections of tea.
They included apricot, blackberry brandy, Yorkshire gold, and sencha green tea. Then we added an assortment of fresh fruit, including grapes, strawberries, kiwi and pineapple on some pretty platters. We made two kinds of finger sandwiches, tuna salad on wheat and ham and baby-swiss on croissants.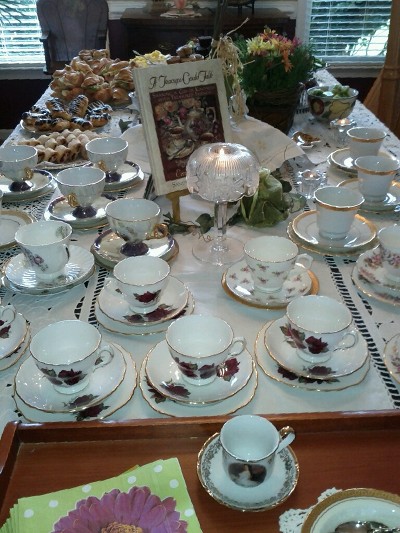 We then had a selection of pastries and sweets, including mini scones, muffins, brownie bites, and mini chocolate éclairs. We had teacups and saucers for each guest, with pretty napkins. With the agreement of the bride-to-be, we decided to do an old fashioned "pounding." Each guest brought a "pound" of something. It could be anything. They brought a pound of sugar, a pound of coffee, a pound of chocolate and more.
We wanted to have a "plentiful pounding for her pantry!" We offered a chance for the bride to introduce her guests and tell how she met her husband-to-be and share some things on her heart. We also allowed an opportunity for those who wanted to offer words of encouragement for the future bride and groom to share it with those present.
It was a delightful time and we made sure the new couple-to-be was blessed and prayed over for their beautiful life together. So, step up and volunteer to host the bridal shower if there is someone you know who is getting married and celebrate with an afternoon Bridal Shower Tea!
Copyright © 2008-2015 Debbie Reynolds Harper
Read more about the writer: Debbie Reynolds Harper
---
Post Your Comment...
---