Unity in Marriage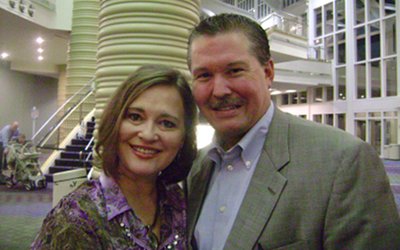 The culture of our modern society promotes individualism and ideals that promote independence. We develop a false sense that we don't need anyone or anything and we can make it on our own. Some aspects of individualism are positive--we realize that we are created uniquely, that we are not a number to God, and that He calls us my name.

However, when these self-preserving values enter our marriage, it can promote strife and conflict, rather than the unity that produces peace.

In our marriage, my husband and I have seen these unhealthy cycles persist, but with God's help we are discovering ways to walk in unity with God and each other.

Unity involves the following:

1-Deferring- When we can defer to the needs of others and look after their well-being as we do our own. Maturity understands that we don't always get our way, and we're ok with it. The Bible tells us to "prefer another."

2-Complimenting- Find the good and speak of it openly. However, it is not merely with words, but with our actions. It also includes our gifting and our personalities, much like salt and pepper go together.

3-Team Spirit- When we consider our spouse as a team member, playing on the same side of the volleyball net and the problem being on the other side—then we have reason to want our team to win. When we fail to see our partner as a team member and place them on the other side of the net, then they become our adversary, our enemy. The results are destructive to our relationship and ultimately our family and our callings. We need to strive for a win/win attitude in our marriage relationship.

4-Trusting- We must trust God who is the author and finisher of our faith. He promises that He will see our good works and not forget them. He is a rewarder of those who diligently seek Him. We may not always be able to trust humanity, but God, on the other hand is always trustworthy—and we can trust His unfailing hand in our lives and with our marriage.

These are just a few ways that we can promote UNITY in our marriage relationship and cultivate an atmosphere of peace.
Copyright © 2008-2015 Debbie Reynolds Harper
Read more about the writer: Debbie Reynolds Harper
---
Post Your Comment...
---