Memorable Moments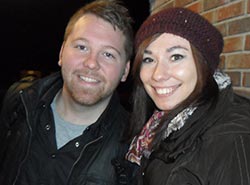 Family Traditions are important, especially at the holidays. As seasons of life, change, we add new people and new traditions that we can all share together.
Garrett and his lovely new bride, Rachel-the love of his life, had just shared a very special day with us and Rachel had brought a wonderful home-made cake to share with us that her mother taught her to make.
When I took the picture, on their way out the door, I gave thanks to the Lord for the meaningful relationships that He allows us to add to our lives-- and the fact that when we love with all our hearts, as He had intended--we experience the fullness of His joy!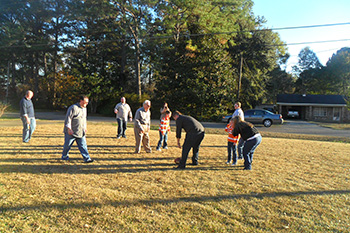 Another moment was the picture I took of my husband and our our six sons and one daughter playing a game of football in the front yard of my parent's home in Mississippi. I was also blessed to have my father and my brother having great delight in the outdoor activities with everyone. It was one of those moments that my heart swelled with joy as it overflowed with the Lord's goodness, mercy and kindness that He has displayed in our lives. And for every Blessing, we return the thanks that is due to His name!
May the Lord inspire you to create family traditions that you can all share together. As your children grow, you may drop a few or add a few, but either way, remember why you are celebrating and view the HOLIDAYS… as HOLY-DAYS… as a gift of God to share and enjoy.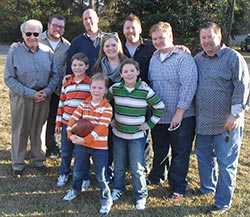 "Give THANKS to the LORD, for He is good; for His loving-kindness is everlasting." Psalm 136:1 NASB
"Enter His gates with THANKSGIVING, and His courts with praise. Give THANKS to Him; bless His name. For the LORD is good, His loving-kindness is everlasting, and His faithfulness to all generations." Psalm 100:4,5 NASB
Copyright © 2008-2015 Debbie Reynolds Harper
Read more about the writer: Debbie Reynolds Harper
---
Post Your Comment...
---