Celebrate Luau Style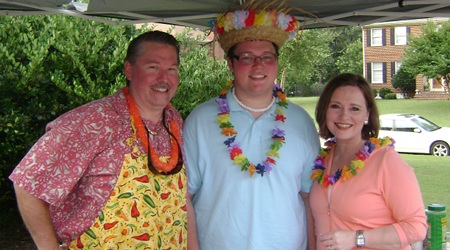 Our amazing son, Gavin, was turning 16, and we wanted to celebrate him and provide him with an exciting time of fun and memories that we would all enjoy and that he would long remember. So he suggested and we decided on a big luau party. He planned it, and looked forward to it for months. He invited his good friends to join him!

We enjoyed island music, tiki torches, and evening breezes. We passed out leis to all the guests, and had those festive little umbrellas for the fruit punch. We had 56 people and fried 350 wings!

Great Food!

The food consisted of my brother's popular recipes for chicken wings and Cajun ranch fries. The wings on our menu for the party were Garlic Parmesan, and Caribbean Jerk, which were a huge hit! And of course, there were my husband's favorite "hot" wings, which he calls "Man's Red Fire," that a few guests were brave enough to try. Grown men are known to cry when eating these—but we did have a few takers!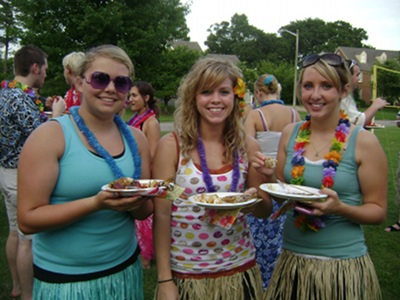 We had roasted red pepper humus and veggie trays to balance out the menu. But for dessert, it was a beautiful display of fruit, ready to enjoy with the chocolate fondue fountain (which I'm very disappointed I got no pictures of—but we have our memories). Strawberries, bananas, pineapples, pecans, marshmallows, pretzels, angel food cake, and cherries were all available to place on bamboo skewers and dip in the chocolate fondue. That was certainly a party hot spot! The little faces in the crowd may appear to have taken a chocolate bath—and now you know why!

Great Fun!

We enjoyed games of volleyball, limbo, and hula lessons for everyone! Now we know the hula signs for "picking flowers," "around the world," and "ocean waves." It was great fun! I thought the limbo line would never end—some of those teens must be made of rubber—the way they folded backwards in half under the stick—of course all the while, the island music with the outdoor speakers kept us celebrating "luau style!" Volleyball was just for fun—no keeping score and everyone got a chance to play.

A Great Son!

At 7:30, we interrupted our activities to sing Happy Birthday to Gavin and let him blow out the candles on his birthday cake; because that was the time he was born 16 years ago. It was a special day that God brought our son, Gavin, into the world, and his Dad and I remember it well. He's our second son and is one of a kind! He plays the piano and the harp and has an incredible voice for singing. He, like each one of our other children, is definitely worth celebrating!
Your Turn!

Find someone you'd like to celebrate and use these tips to have a great time! Give us your suggestions and we'll share them with the other readers.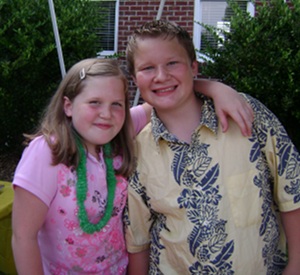 Gillian and Grant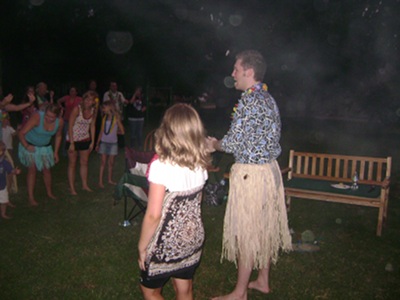 Learning How to Hula Dance! Garrett and Logan teaching everyone how to Hula Dance!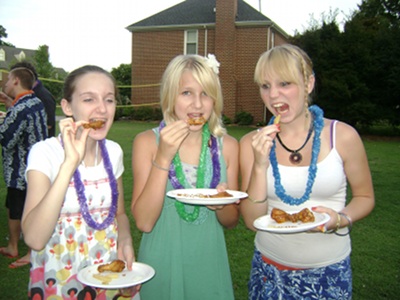 Mmm...good food! L-R: Emily, Amber and Morgan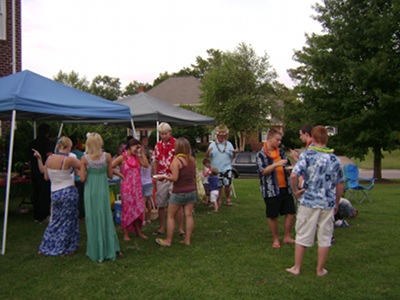 Enjoying the Fellowship!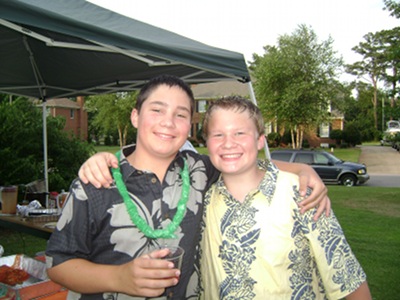 Best Buds! Nathan and Grant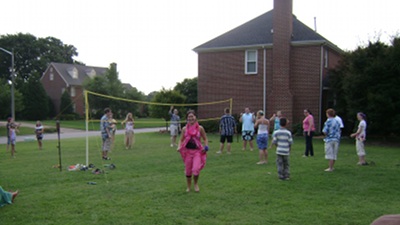 Volleyball was lots of fun!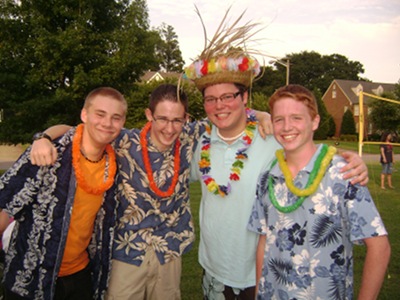 Gavin's Good Friends! L-R: Steven, Kenneth, Gavin and Andrew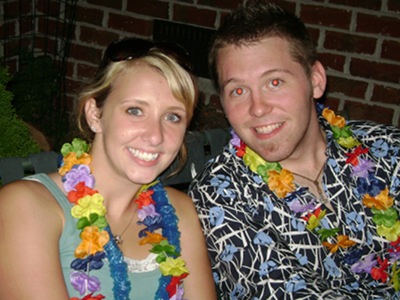 Hangin' out, having a great time! Sarah and Garrett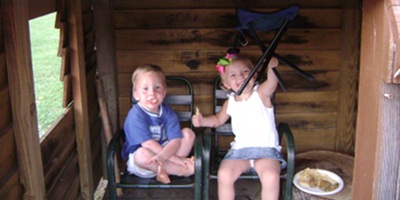 Even the younger ones had a blast! Galen and Karsyn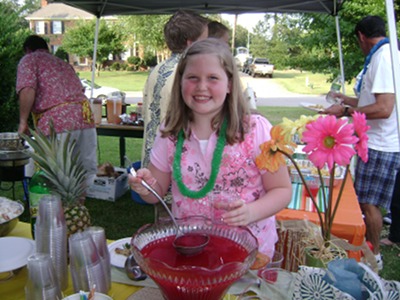 Gillian as "The Punch Lady." Serving the punch to anyone that was thirsty!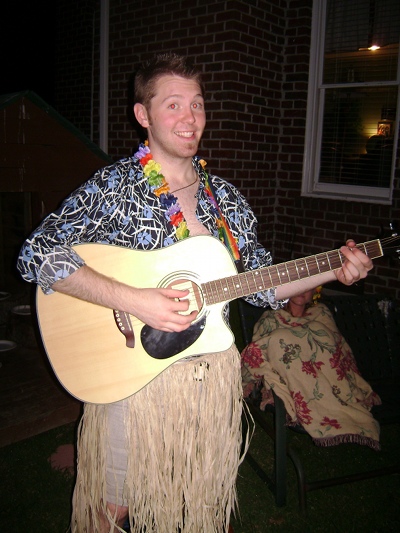 Garrett plays his guitar for all to hear.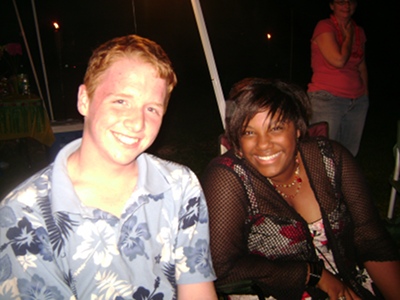 Happy as can be! Andrew and Kamaren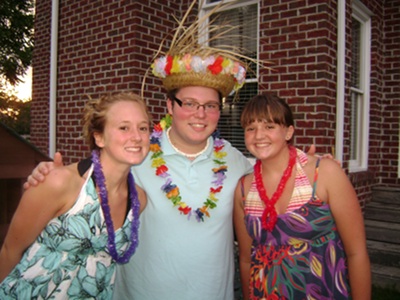 Lifelong Friends. L-R: Megan, Gavin, Molly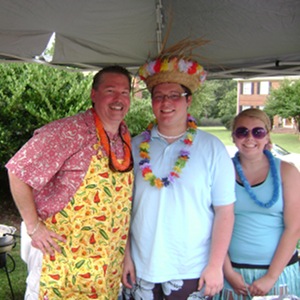 L-R: Billy, Gavin and Mary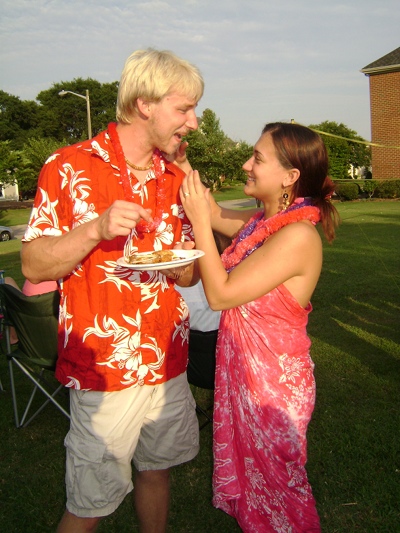 Newlyweds: Paul and Alatheia loving the food!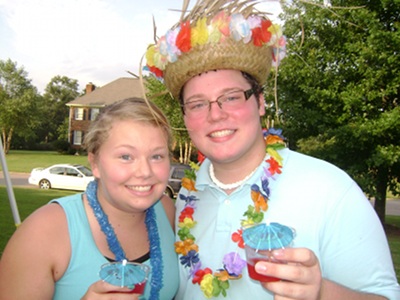 Mary and Gavin enjoying some hawaiian punch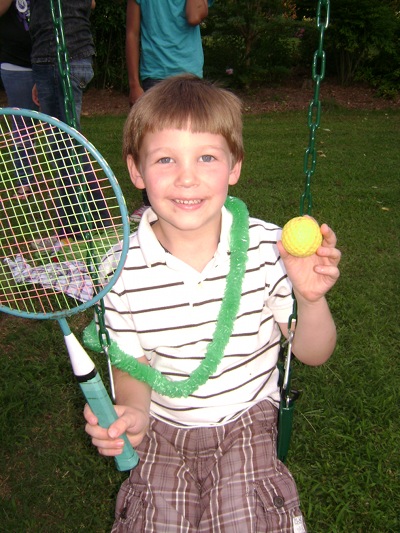 Grayson is having a blast!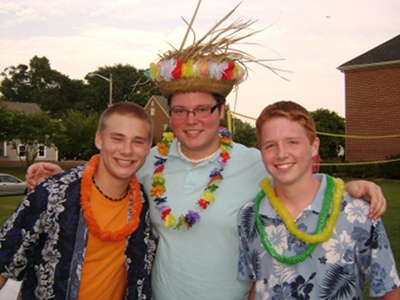 L-R: Steven, Gavin and Andrew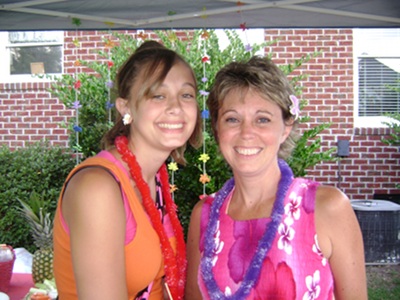 Cindy and Julie having a great time!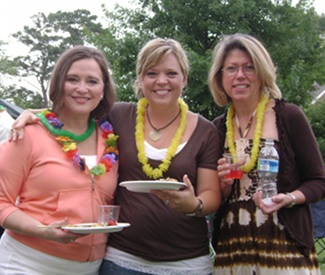 L-R: Debbie, Tiffany and Dana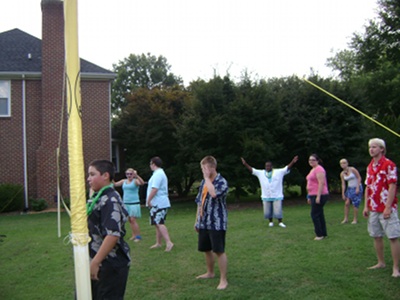 Gavin's Team scored a point! woohoo!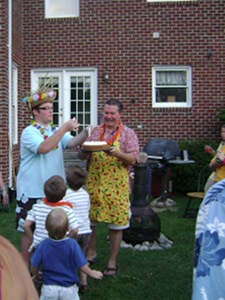 Happy Birthday Gavin! Blowing out the candles and singing.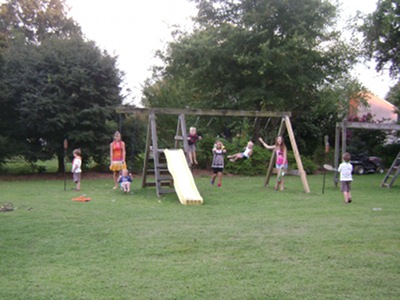 The Kids were having a lot of fun too!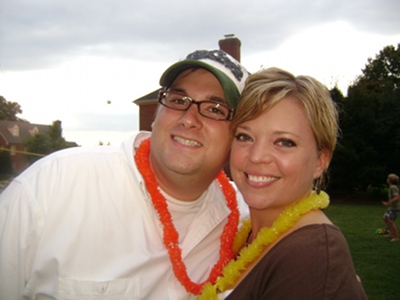 Pastor Brandon and his wife, Tiffany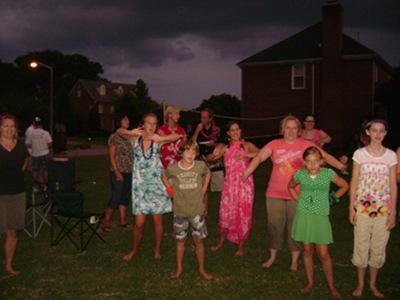 Dancing Hawaiian Style!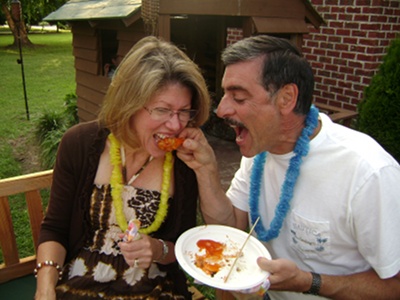 The wings were a hit! Everyone loved them!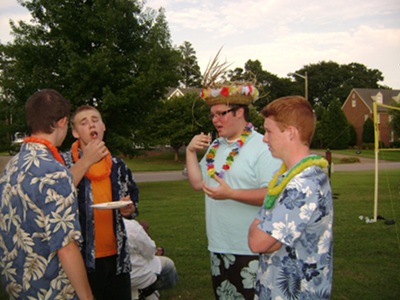 Talking about how good the wings were! :)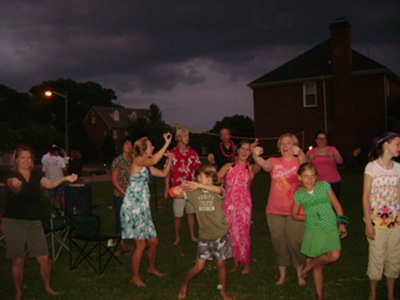 Still Dancing!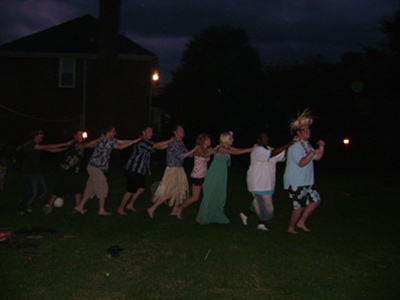 We had to finish the night off with a cha-cha line!
Copyright © 2008-2015 Debbie Reynolds Harper
Read more about the writer: Debbie Reynolds Harper
---
Post Your Comment...
---