'Tis So Sweet to Trust in Jesus
My friend Angela Donadio recently shared this information with those who love her music and ministry and I wanted to share it with you.
The Story Behind the Poem that Became a Song
It was a beautiful sunny day. Louisa M. Stead, her husband, and her daughter Lily decided to go for a picnic by the seaside. While picnicking on the Long Island Sound, the Steads heard a scream from a young boy. Louisa's husband felt compelled to help this little boy and he got up from where he was sitting and headed for the waters. He was unable to save the young boy and they both drowned while Louisa and Lily watched hopelessly from the shore.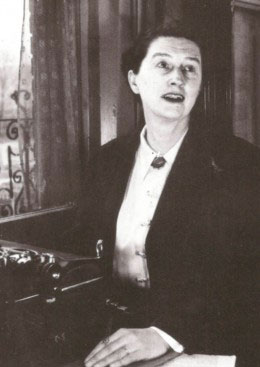 Devastated and destitute, Louisa struggled to support her daughter financially and piece her life back together. Somehow, whenever Louisa was at her last or had nothing to eat, someone would feel led to bake a pie, or rest a basket outside her door. Louisa saw this as the grace of God that provided for her in her time of trial and need and her faith and trust in God only grew stronger. God never left her.
From her childhood, the call to missionary service was the guiding motivation for Louisa. Born in Dover, England, and converted at the age of nine, Stead came to the United States in 1871, living in Cincinnati. She attended a camp meeting in Urbana, Ohio, where she dedicated her life to missionary service. Ill health prevented her from serving initially. Shortly after the death of her husband, Louisa and her daughter Lily moved to South Africa where she fulfilled her childhood dream of becoming a missionary. Years later, she remarried and her love for God was even greater than before. In 1882, inspired by the faithfulness of God, she penned the poem, "Tis so Sweet to Trust in Jesus."
Famed musician William J. Kirkpatrick put music to Louisa Stead's poem and it was published in several hymnals. Her daughter Lily married in Africa and Louisa retired because of ill health in 1911. Lily continued to serve for many years in South Rhodesia. Her mother passed away after a long illness in 1917 at her home in Penkridge near the Mutambara Mission, fifty miles from Umtali. Following her death, it was recorded that Christians in South Rhodesia continued to sing her hymn in the local Shona language. Today, this song continues to strengthen many in their own trials and tragedies of life.
Hymnologist Kenneth Osbeck records the following:
"Out of her 'why?' struggle with God, during the ensuing days glowed these meaningful words from the soul of Louisa Stead."
Here are the lyrics:
'Tis So Sweet to Trust in Jesus
'Tis so sweet to trust in Jesus,
Just to take Him at His Word;
Just to rest upon His promise,
And to know, "Thus saith the Lord!"
Jesus, Jesus, how I trust Him!
How I've proved Him o'er and o'er;
Jesus, Jesus, precious Jesus!
Oh, for grace to trust Him more
Oh, how sweet to trust in Jesus,
Just to trust His cleansing blood;
And in simple faith to plunge me
'Neath the healing, cleansing flood
Yes, 'tis sweet to trust in Jesus,
Just from sin and self to cease;
Just from Jesus simply taking
Life and rest, and joy and peace
I'm so glad I learned to trust Thee,
Precious Jesus, Savior, Friend;
And I know that Thou art with me,
Wilt be with me to the end.
Note: This information was shared by Angela Donadio, through her ministry called Voice for the Voiceless. In October, Angela will be releasing her newest project, "Finding Tranquility: Contemporary Piano Stylings of Classic Hymns."
If you would like to contact Angela, receive her newsletter, or purchase her new CD, you can reach her at:
P.O. Box 684
Thornburg, VA 22565

angela@angeladonadio.com
Copyright © 2008-2015 Debbie Reynolds Harper
Read more about the writer: Debbie Reynolds Harper
---
Post Your Comment...
---