Holiday Hostess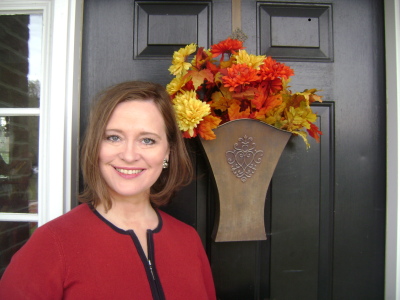 Holidays are meaningful times to show the ones you love and care about how special they are to you. It's also a great time to show hospitality to others by inviting them into your home. Whether you are the hostess or the guest, the following tips suggest a dose of gracious courtesy.
1) Seating Guests: For more than eight guests at a dinner party, it is a good idea to use place cards. Arrange guests as to personality. For example, seat a vivacious person next to a quiet, shy person to balance conversation.
2) Initiate Conversation: Make sure everyone is mingling well beforehand and that everyone is involved in the conversation at the table. Direct a question to a person whom you see needs to be included. Don't monopolize the conversation or allow one guest to do so. As the hostess, find points of interest and topics that will interest everyone. Suggestion: do some "research" ahead of time so you have current information to use as conversation starters.
3) Entertaining House Guests: Your home need not be perfect, just friendly, to invite people in. Always make your house guests feel welcome and provide clean towels and linens. Make sure the bathroom they will be using is clean, has ample soap, toilet paper, and a clean hand towel or individual towelettes.
4) When You Are the House Guest: When staying in someone else's home, graciously make the bed each morning before you leave the room and keep things tidy. Do not leave a wet towel on the bed or floor; instead, place it on a hook or towel bar. At the completion of your stay, it's nice to offer to remove the sheets. You do not have to put new ones on unless the hostess requests it. Tidy your area and that of your children. At the very least, politely make the bed, and leave the room just as you found it. Leave a thank you note on the pillow or side table expressing your gratitude for the hospitality shown to you. Mailing a thank you later is an additional act of thoughtfulness and ensures your chances of being invited back.
5) Hostess Gifts: Gestures of thoughtfulness are also welcome and create a warm, friendly environment, setting the tone of your visit. Consider bringing a small token of appreciation to someone who is having you for dinner or who has invited you to an overnight stay or gathering at their home, This adds an extra special touch of delight to your visit and is long remembered. A candle, sweets or gourmet food item to be enjoyed later is always nice. . Caution: Do not bring food items and expect the hostess to incorporate those items into her dinner. One thank you is enough. Don't send a thank you for a thank you.
Enjoy your holidays and remember that people are more important than processes—so take time to show it!
Copyright © 2008-2015 Debbie Reynolds Harper
Read more about the writer: Debbie Reynolds Harper
---
Post Your Comment...
---